Are you interested in starting a podcast? Not sure where to begin?
Podcasting is going mainstream. It has more than 67 million episodes and over 120 million podcast listeners from 75 million in 2018. This medium has helped many convey information in a more consumable way, reaching a wide range of audiences.
While starting a podcast is a no-brainer, setting it up for success is a whole nother beast. A podcasting course is one of the reliable ways to make its debut a success. However, with hundreds of people claiming to offer the best free podcasting courses, finding the right one can be daunting. But as hard as it is, the course you choose greatly determines the health of your podcast.
Drawing on our attention that finding the best free podcasting course is a challenging yet essential decision, we've compiled a list of some of the top 5 free podcasting courses. These courses cover every part of the podcasting cycle: that is, recording, editing, publishing, and promoting.
Top 5 free podcasting courses in 2023.
A good podcasting course should consolidate all necessary information into a single source. Here are a few that qualify: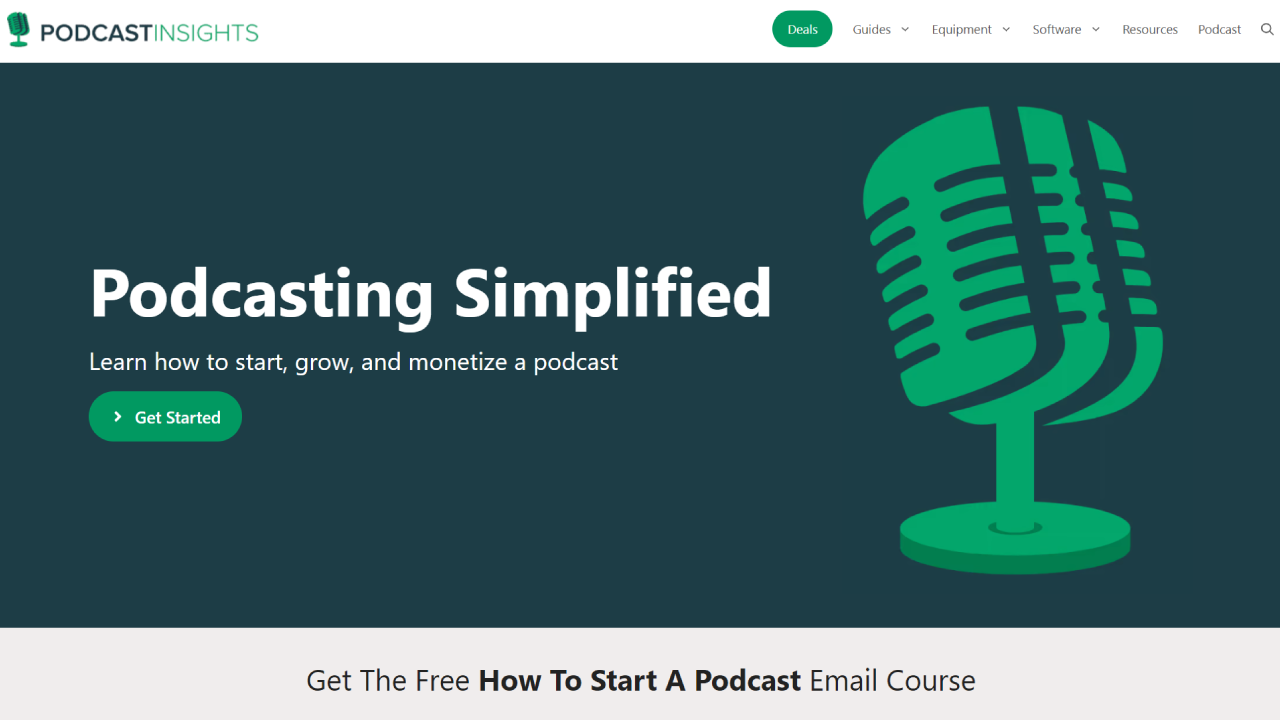 The founder and managing editor of podcast insight created the course to help you start, grow, and monetize your podcast. The course contains detailed step-by-step tutorials that can be covered in 10 days.
The course helps you learn:
How To Pick a Topic
Equipment Needed
How To Come Up with Episode Ideas
How To Submit to Apple & Spotify
How To Launch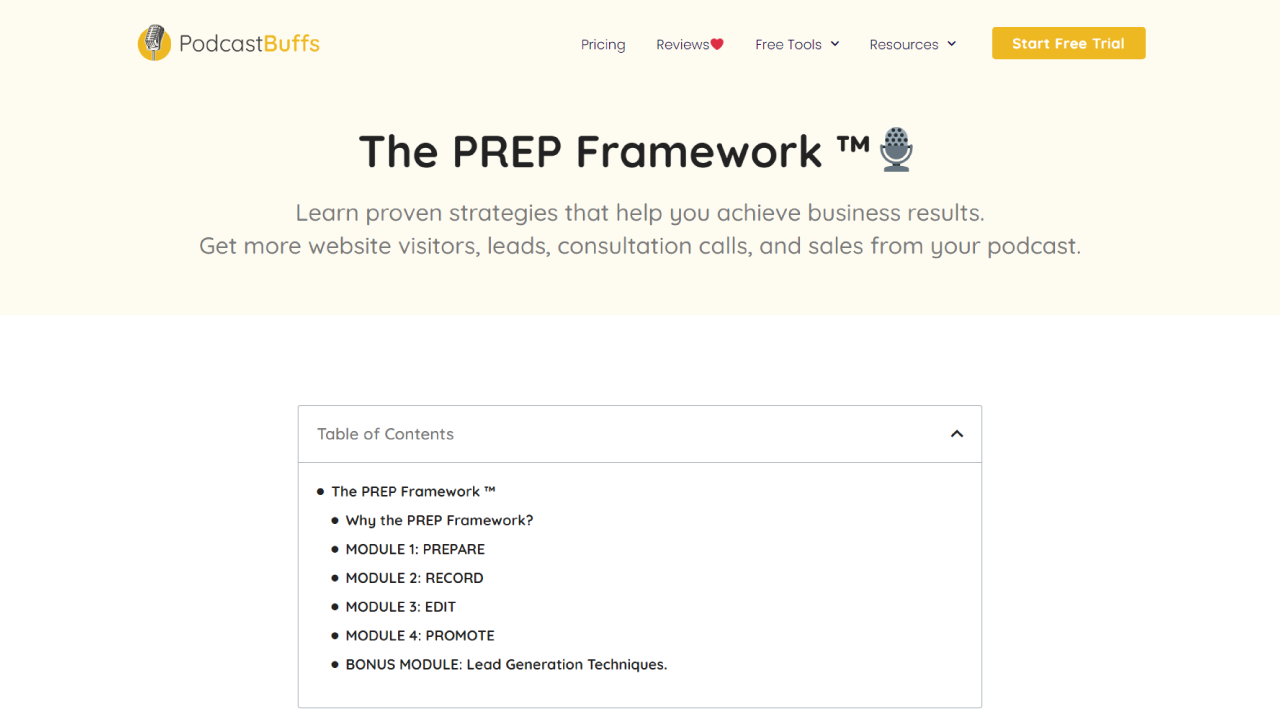 The B2B podcasting mastered course is designed to help you learn all the skills you need to become a pro podcaster. It offers insights on the right equipment so you can record high-quality episodes and a detailed tutorial on editing and posting well-polished episodes, among many other skills.
Created by Praveen Telu from PodcastBuffs, the B2B podcasting mastered course is divided into six modules. Each module covers different podcasting stages and contains instructions on executing them. These modules are:
Module 1: Deciding Whether B2B Podcasting is For You.
Module 2: How to Start a Podcast Free.
Module 3: Podcast Recording.
Module 4: Editing and Post Production.
Module 5: Podcast Distribution – Hosting and Promotion.
Module 6: B2B Lead Generation.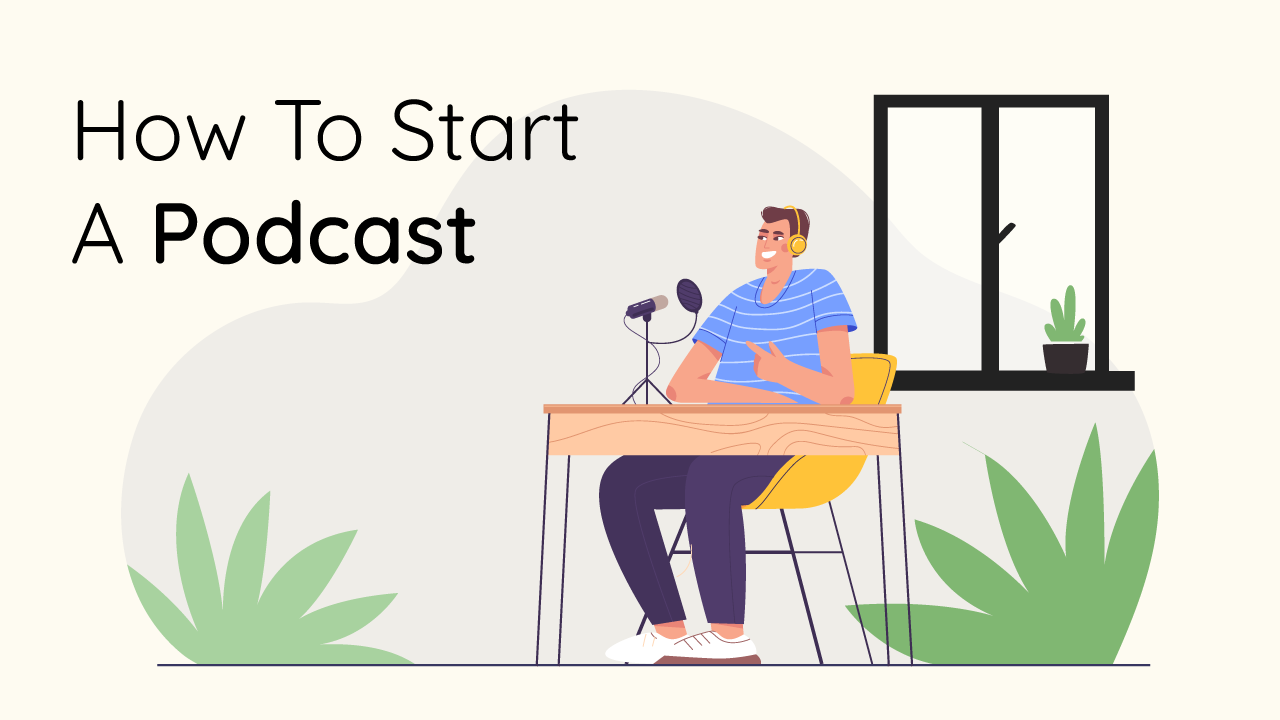 Buzzsprout's free podcasting course is designed and produced clearly and comprehensively to ensure you learn everything podcast-related. It contains written and video tutorials that are divided into eight steps.
How to start a podcast course helps you answer questions like how you can record multiple people, how you can submit your show to Spotify and Apple podcasts, and the type of microphone you can buy, among other FAQs.
At the end of the course, you will have learned how to:
Choose the perfect name
Pick your podcast format
Record and edit your podcast
Get into Apple Podcasts and Spotify
Launch your podcast
Get your first 100 listeners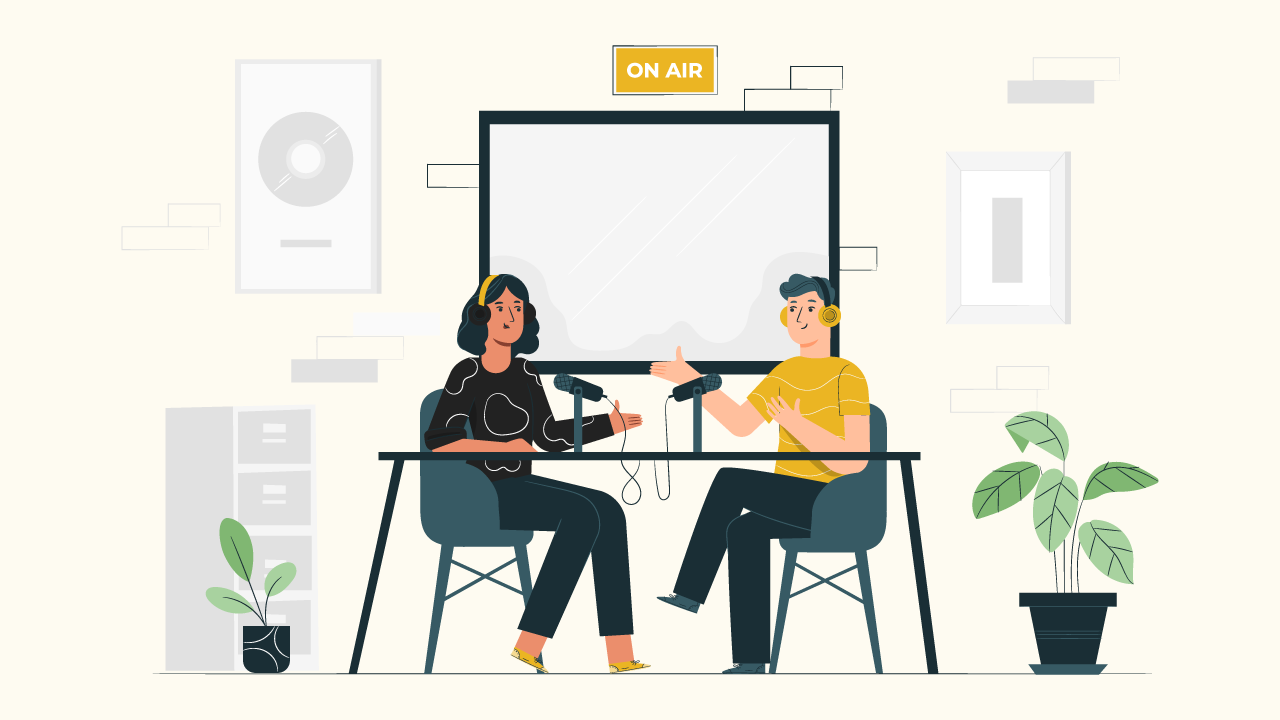 The creator of this show is Krystal Proffitt. She is the owner of The Proffitt Podcast, which has previously won an award. In her Create Your Podcast Bootcamp Course, Krystal describes the importance of giving your podcast a successful start and how to launch and market it. The video course is available in five detailed steps delivered over five days.
The topics include:
Day 1: How to Start a Podcast,

Day 2: How to Plan Content and Stay Consistent,

Day 3: How to Record Your Podcast,

Day 4: How to Launch a Podcast, and

Day 5: How to Market a Podcast.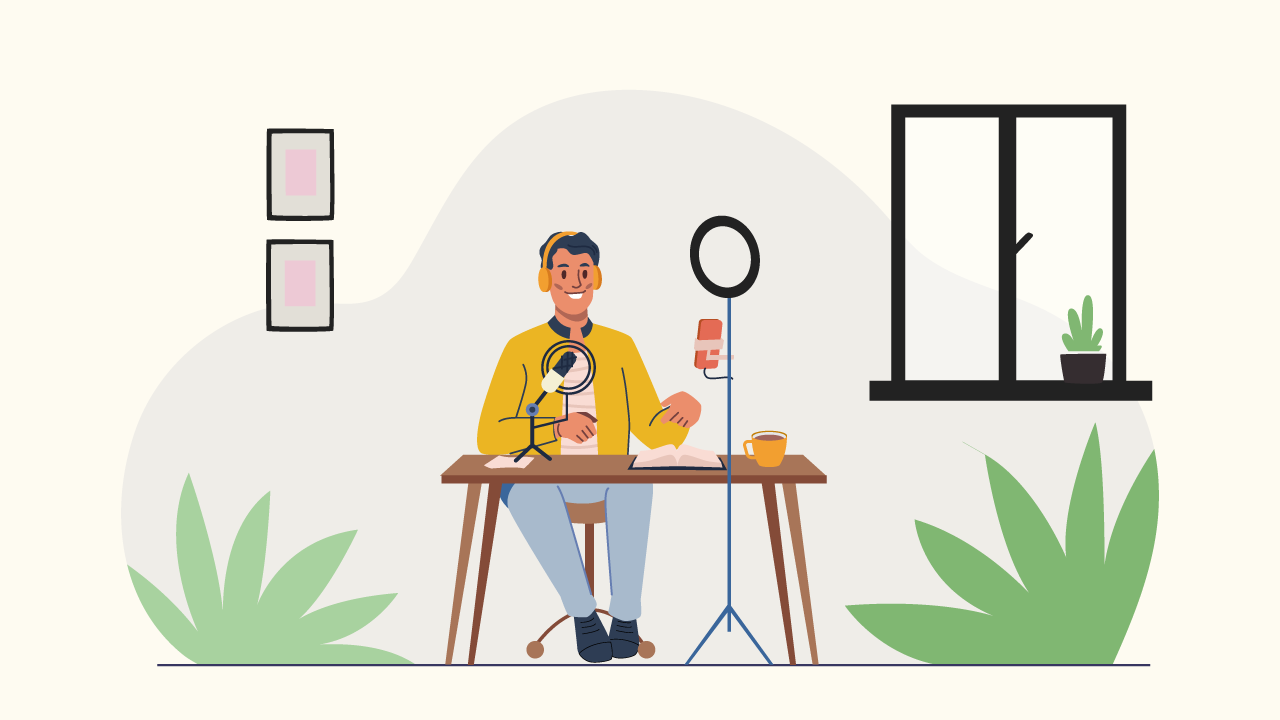 In this Free Podcasting Training course, author Garrick Chow explains the whole process of creating and publishing a great podcast. He takes you through the entire process so that you can turn your raw ideas into lovable and exciting podcasts. In his course, he starts by explaining what a podcast is and heads on to explain how to configure and use the GarageBand software.
Garrick Chow didn't forget to add insight into how you can edit your pre-recorded audio, add music, and apply effects. To end the course, he includes the ways you can export and publish the episode on popular hosting sites such as SoundCloud.
Note: The course is free for one month with a LinkedIn account.
What skills do you need to start a podcast?
Podcasting is regarded as one of the most low-cost communication mediums. And there's no doubt. However, as cheap as starting one is, you still need to create a show that your listeners will love. And to do this, you have to develop the right skills.
1. Speaking skills:
People are more intrigued by a podcaster who speaks clearly and engagingly. For this reason, you must level up your public speaking skills.
So, in each episode you produce, ensure you speak in an easy yet interesting tone. But above all, be yourself.
2. Marketing skills:
While everyone can record and publish a podcast, you have to set yours up for success. And to do so, you must equip yourself with excellent marketing skills.
There is a wide range of marketing channels for promoting podcasts. But regardless of the marketing tool you use, ensure you have a better understanding of it to improve your chances of growing your audience.
3. Organization skills:
Organization skills are essential to incorporate into your podcasting journey. They will help you learn to use your time and energy more effectively. So, as you start your podcast, record your ideas and create a schedule in a more organized way.
4. Digital skills:
To create a high-quality podcast, you need to have digital skills. Take the chance to learn sound technology and the basics of audio production.
Conclusion:
It is a great time to start a podcast for your business as the industry is getting more and more popular. However, it is important that you set it up wisely. These free podcasting courses will help you kickstart your career easily yet successfully. You can choose the best among the five depending on your needs and preferences.