Podcasting on Spotify is essential for your show to be found by listeners. Apple Podcasts and Spotify are directories that help listeners find the podcasts they are looking for. 
Podcasting is one of the most straightforward ways to get in touch with an audience, but that doesn't mean it's as simple as uploading content to a listening platform like Spotify. There are some steps in between that we will walk you through to begin streaming your podcast on Spotify!
Why Should You Podcast on Spotify?
Spotify, like other podcasting apps, acts like a podcast directory. It's where listeners can find the podcasts they're looking for. Spotify is a streaming service and doesn't host the audio files for your podcasts. This means that before listing your show on Spotify, you will need to find a hosting platform for your podcast. We're going to walk you through the process step by step.
Listing on Spotify will help you get new traffic, give your podcast an air of professionalism and legitimacy, and also help you get data and reviews from your listeners. Spotify is aiming to be the biggest listening platform in the world. 
To boost this goal, they are making massive investments in podcasts. Spotify paid the host of The Joe Rogan Experience, comedian Joe Rogan, $200 million to secure an exclusive deal. Every podcaster can be encouraged by the investment businesses are continuing to make in the podcasting industry.
Podcast hosting site Buzzsprout says that 30.7% of podcast listeners will use Spotify to listen to their regular shows. This means that Spotify has to be one of the sites you list your podcast to reach a wide-scale audience for your show. 
Let's dive into the steps you need to take to begin podcasting on Spotify.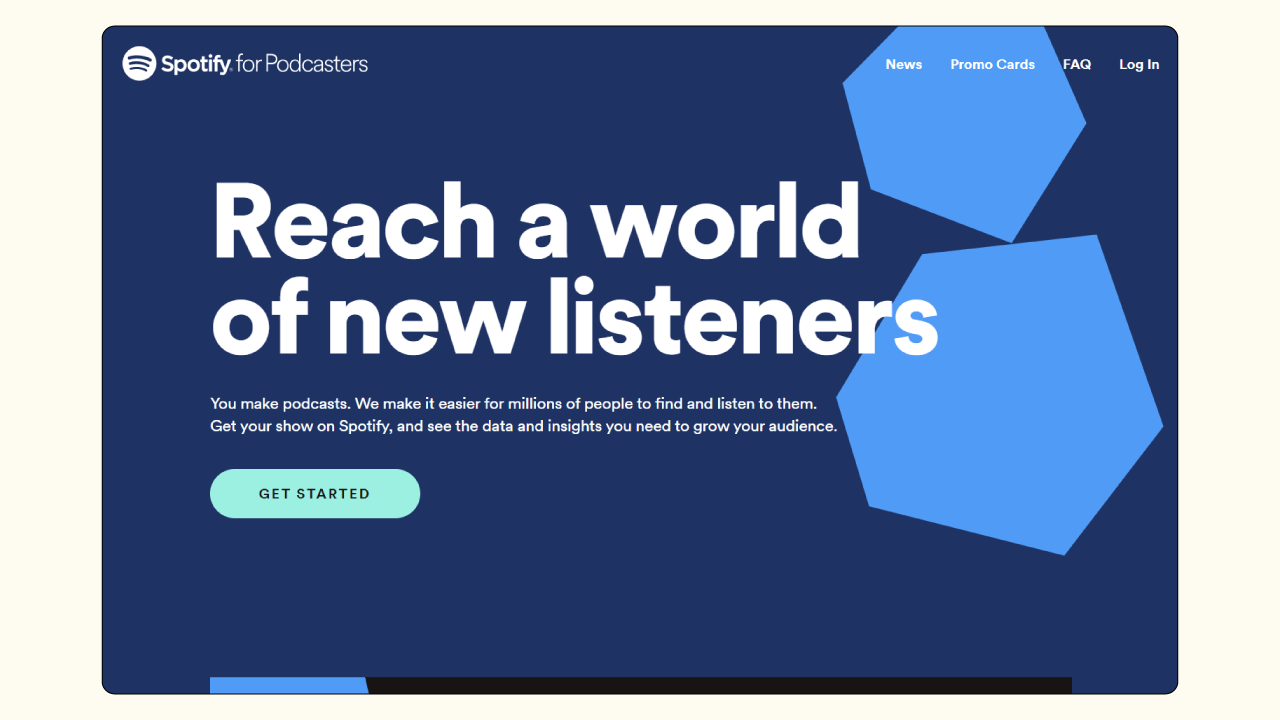 Step one is to create your podcast. This might be an obvious step to take, but there are some important elements you should be aware of when creating your first podcast. 
Creating high-quality content is an important element of podcasting on Spotify. The more investment that you make into your first episode's sound quality, content, and branding outstanding, the better your podcast will take off. 
It's great to have a few episodes ready before you list on Spotify, but you can easily start by uploading a teaser or intro to get the ball rolling on your show.
Choosing a Podcast Hosting Provider.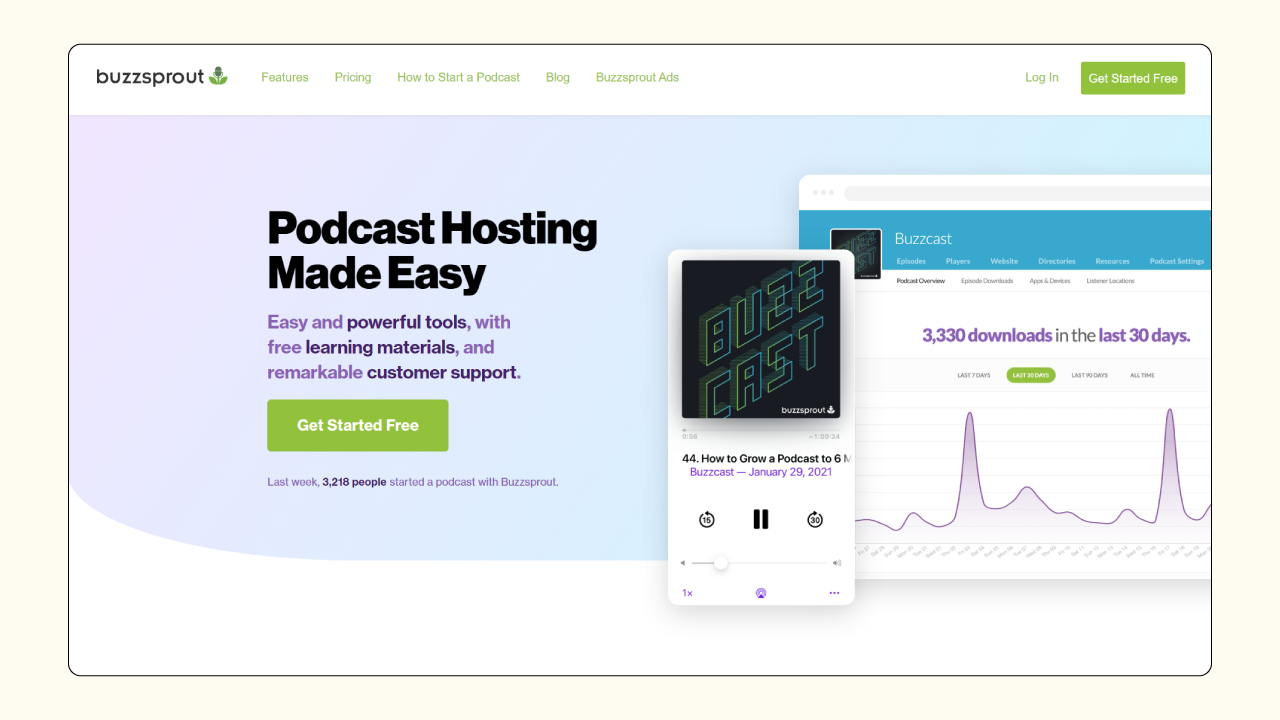 Buzzsprout offers a free start to hosting your podcast, but opting in for the $12 per month plan is the best option. With the paid version, you can upload more content, and your episodes won't be deleted after 90 days. It's also simple to link and upload your podcast to the directories like Spotify, Google Podcasts, and Apple Podcasts with a click of a button.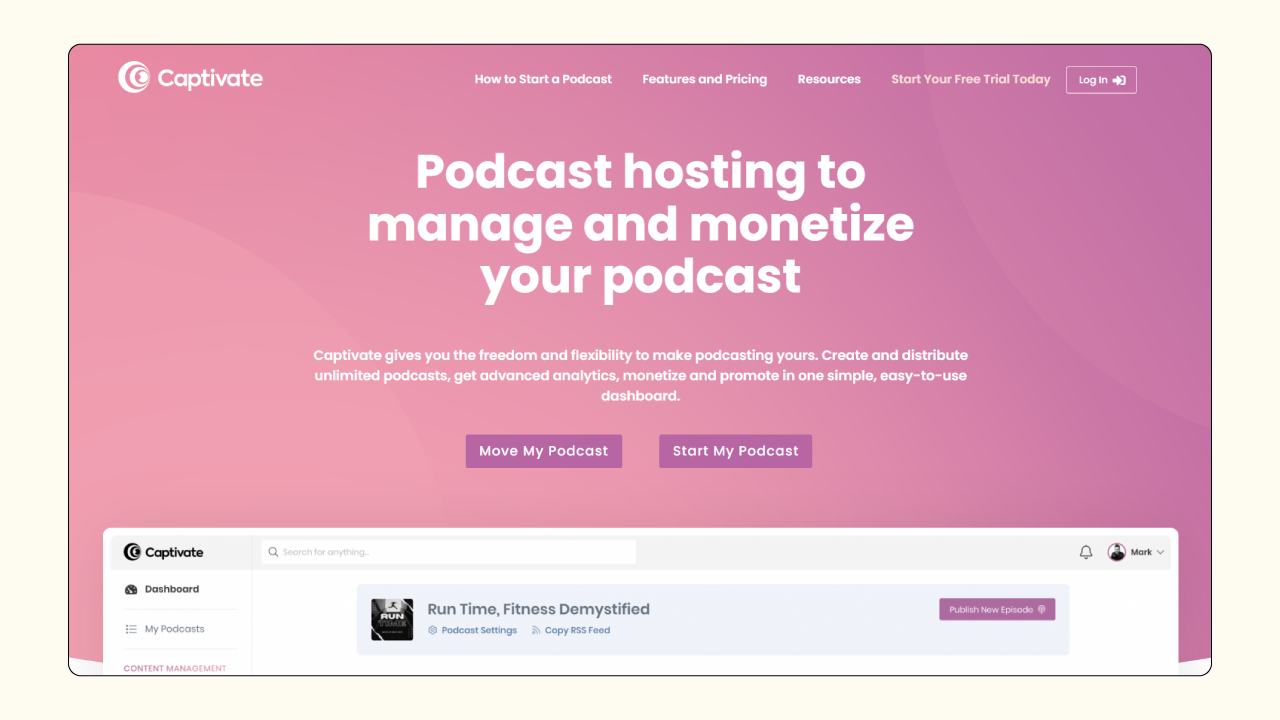 Captivate's subscription is a tiered pricing scheme for podcasters, starting at $17 per month. Captivate allows you to upload any number of podcasts. The hosting platform charges through the number of monthly downloads from all your podcast episodes combined. The distribution button sends you to the page where you can simply list your episode in the directories.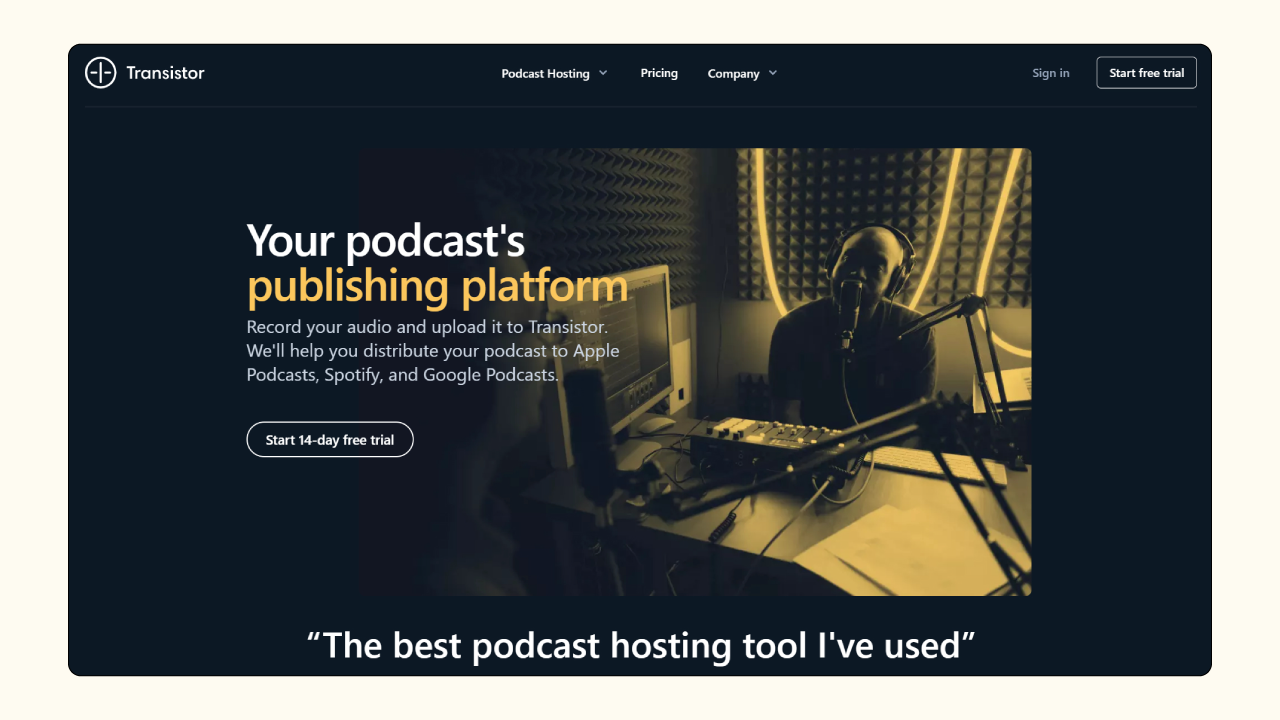 Transistor.fm
has a 14-day free trial to get a feel for the site, with their lowest pricing tier at $19 a month. Using Transistor is very similar to Captivate and will cap you at 10,000 per month combined downloads.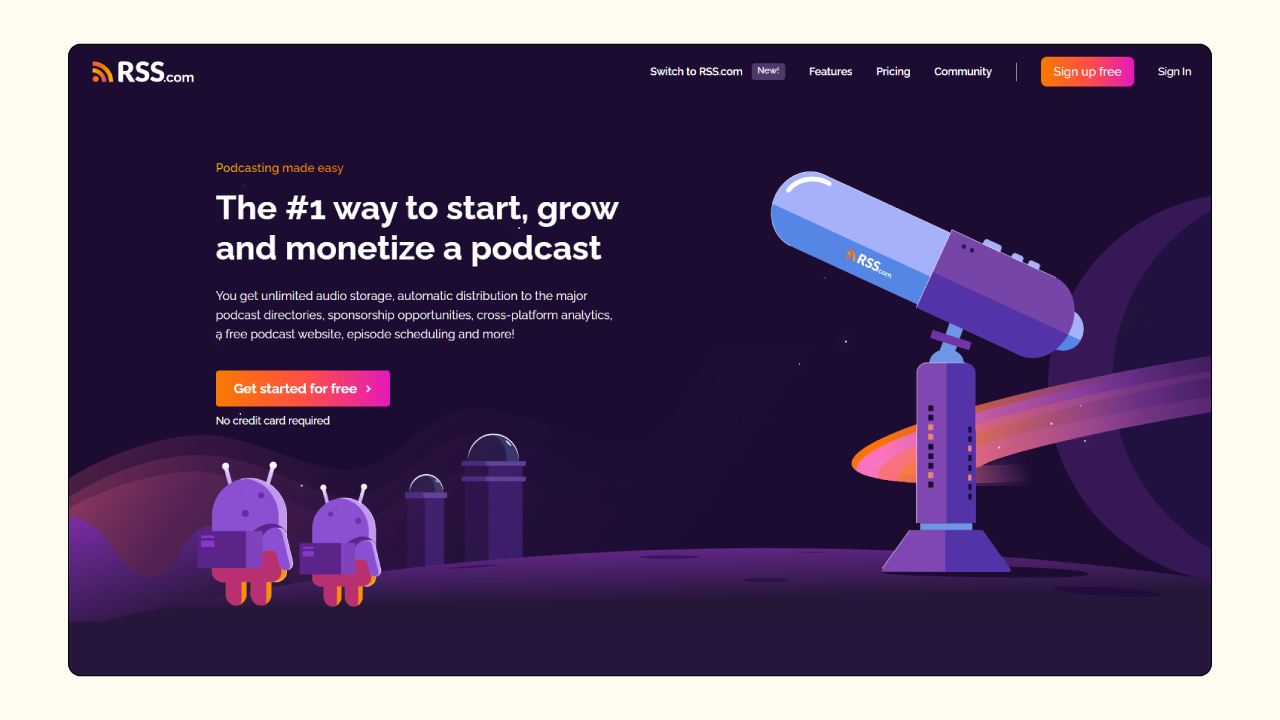 RSS.com
offers a single episode upload for free, but it's best to opt in for the $8.25 per month annual plan. The plan will get you unlimited episodes, duration, and monetization features. The platform offers an automatic distribution to Spotify and other directories, which makes it easy to get your podcast out into the world.  
Everything You Need to List on Spotify
Before you can list your podcast on Spotify, you will need to add some specific information to your hosting platform. The information must be loaded onto your chosen hosting platform before you can list the podcast in any directories. You need to know some specifics to list your podcast on Spotify. Let's go ahead and break it down.
The audio file needs to be high quality. The Mp3 file for the audio must be in ISO/IEC 11172-3 MPEG-1 Part 3 (MP3). The bitrates need to be between 96 and 320 kbps.
You'll need to create cover art for each episode to list on Spotify. The cover art has to be a square ratio (1:1). PNG, JPEG, or TIFF formats will give you the highest resolution when uploading the cover art.
You need to decide on a title and a little blurb for each episode you upload to be able to distribute to Spotify.
The episode title must be less than 20 characters.
You cannot list an episode that is over 200MB. 200MB translates to roughly 83 minutes at 320kbps, or over 200 minutes at 128Kbps.
How to Create a Spotify Account for your Podcast
Once you have determined the details for your podcast provider, you need to go in and create a Spotify account specifically for your podcast. Let's walk through all the steps to get you published on Spotify. 
Create a Spotify account specifically for your podcast show. Don't use your personal account. You can use Spotify for Podcasters and set up your podcast account.
Hit get started. Then agree to Spotify's Terms and Conditions, and click continue.
The next step is to enter your RSS link to your hosting platform. Go to your podcast hosting service, and navigate to your RSS feed link. Add the feed link to Spotify. (An RSS feed is a URL used for podcast listening, which your hosting platform creates for your podcast.)
You will need to verify your podcast. Spotify sends you an eight-digit code to the email address associated with your podcast hosting service. You will verify your Spotify account from that code and hit next.
Enter the details of your podcast on Spotify. These include the country, primary language, hosting provider, and primary category. You will then be able to select three subcategories that make your podcast easier to find by listeners.
The final step that you need to take is to review and submit your podcast! After all of this information is put in, you will have officially listed your podcast on Spotify. Your show will be available within hours, ready for listeners to enjoy.
There are some finer details to work on when podcasting on Spotify, like finding a hosting provider and creating a Spotify account for your podcast. But the time and effort pay off when your podcast is listed on one of the top three listening platforms, ready for listeners around the world to enjoy your show.