Producing a podcast can run from very cheap to very expensive. Finding a DAW for free to produce your podcast from your laptop is one of the best ways to dip your toe into the industry and start creating while sticking to a small budget.
Your digital audio workstation is the music production software that allows you to record audio on your computer rather than stepping foot into a recording studio. You will use the software for everything, including recording, editing, and producing audio files, so the DAW you choose must be robust.
Let's dive into the free DAWs you can download today and start producing your podcast.
Available: Windows, Mac, Linux
Audacity is the original DAW for free. The program has been around for years. You'll find everything you need in a DAW with Audacity. Some features include audio recording, a multi-stack setup, and the ability to edit audio levels and add sound effects. The software offers all the basics you will need for audio editing.
You won't be able to use MIDI (Musical Instrument Digital Interface), so you will need to find another DAW for free if you want to use VST(Virtual Studio Technology). The program is a perfect solution for anyone looking for a simple and easy-to-navigate DAW, despite lacking some more professional features.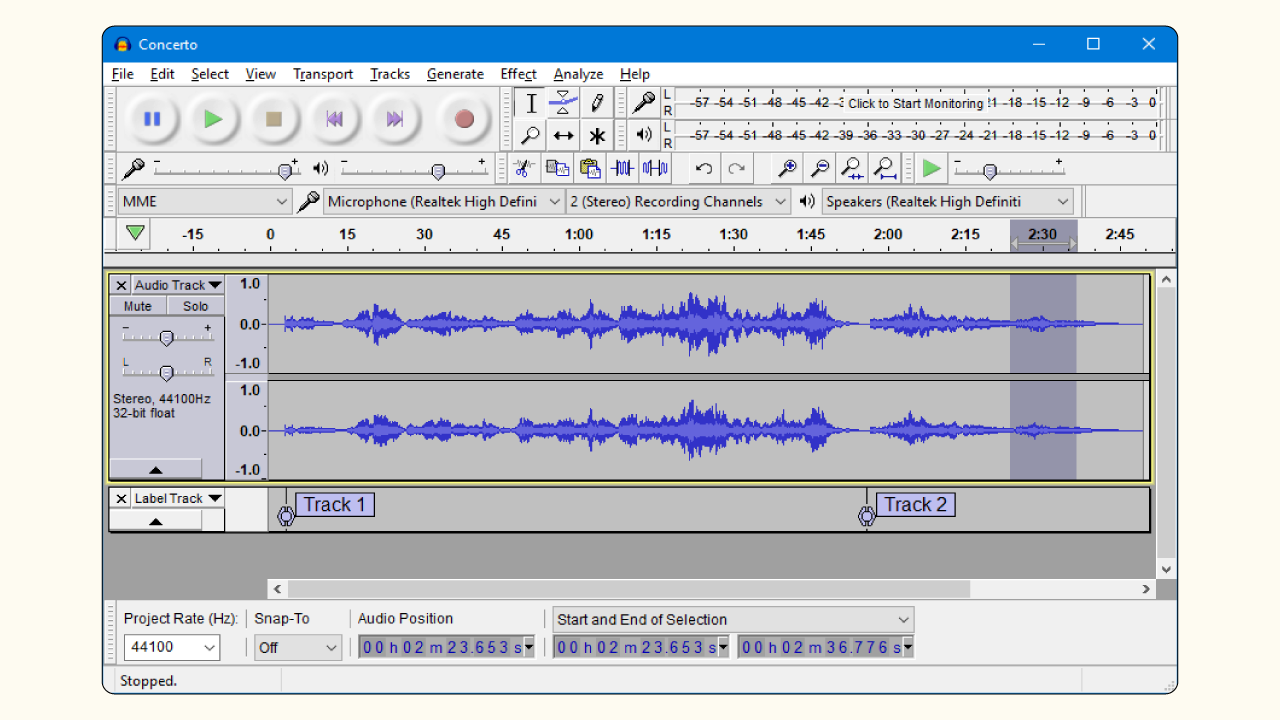 Available: Mac
Garageband is installed on every Apple Mac, offering a free, versatile, and modern entry-level DAW to Apple users. The program runs on Mac OS and is known for introducing musicians to the world of recording at home. The program has been around since 2004 and is a mainstay in recording instruments and voices; plus, it's free.
Garageband offers multi-track recording and virtual instruments. You can also add virtual effects. The software has a simplified podcast setup, with the option to select a "podcast" preset when opening a new project.
You don't need much more than the basics to start podcasting; that is something Garageband can offer podcasters. But if you want some added features with the same sleek Apple workflow, you can upgrade to Logic Pro X for $200.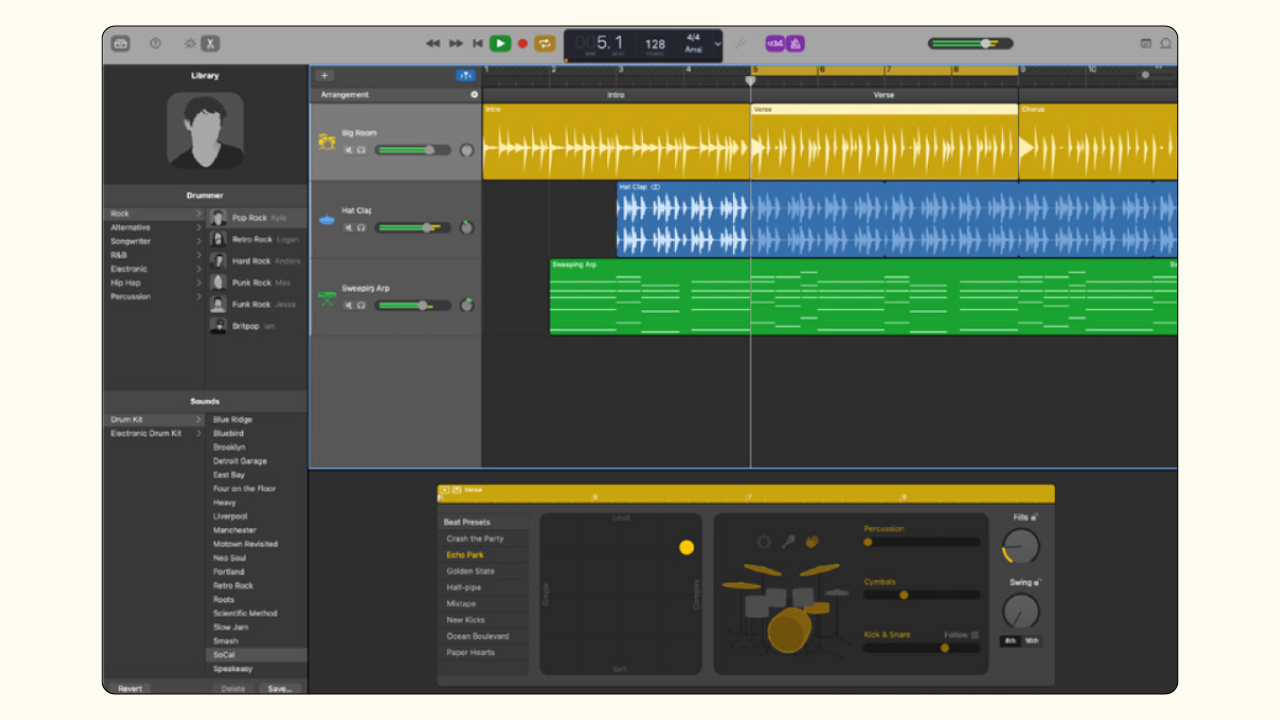 3. Tracktion Waveform Free
Available: Windows, Mac, and Linux
Tracktion Waveform Free packs a ton of value for a free DAW. Other free DAW options may limit your track count, but not Tracktion. This software allows you unlimited audio, MIDI, and auxiliary tracks. The DAW can host VST and AU plugins. Third-party plugins are also an option on Tracktion.
If you're looking for more producing features, you can upgrade to Waveform Pro. You will be able to get more instruments, plugins, and more advanced features. But you don't need all the added features that the paid version offers for podcasting.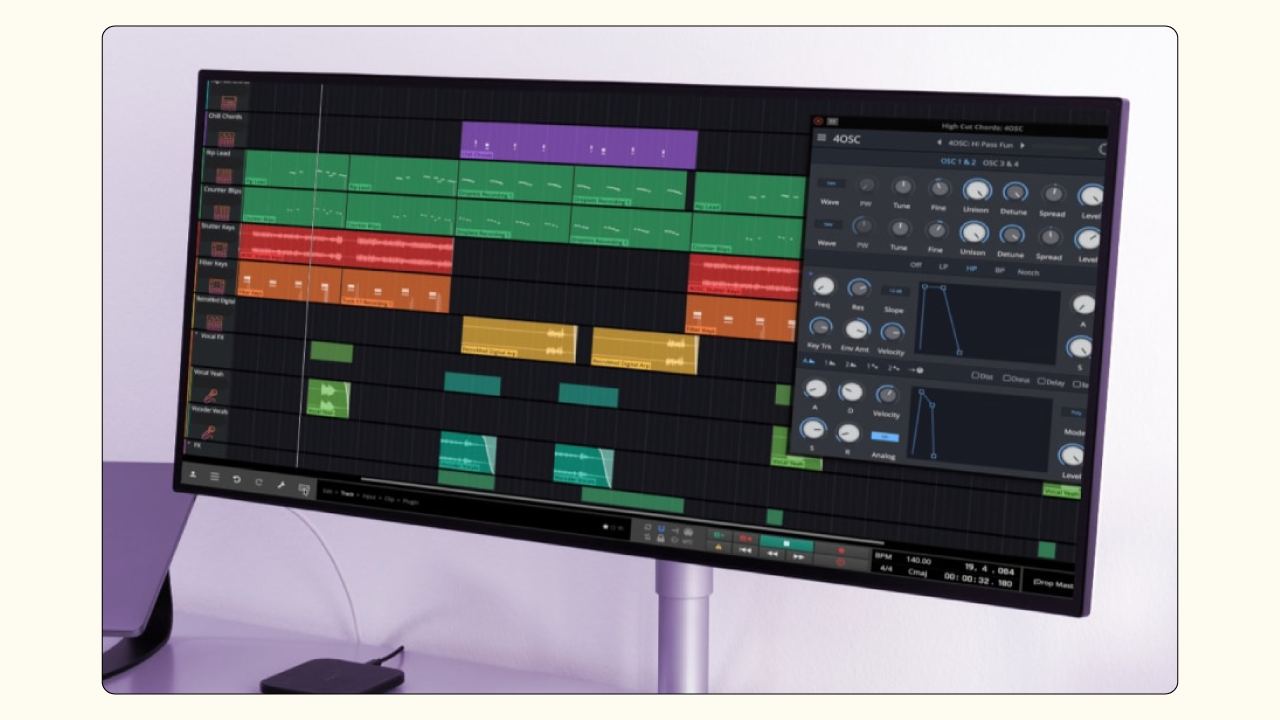 Available: Mac and Windows
Pro Tools First is the free version of the popular Pro Tools DAW. There are some drawbacks to the free version, as it limits you to 16 tracks. This isn't a problem for everyone, but you also can't use third-party plugins with Pro Tools First unless you buy them in the Avid marketplace.
Although there are limitations to the free version of the software, it gives the same interface and workflow that the pros use. Learning on a free version can be a huge advantage if you want to use the pro studio.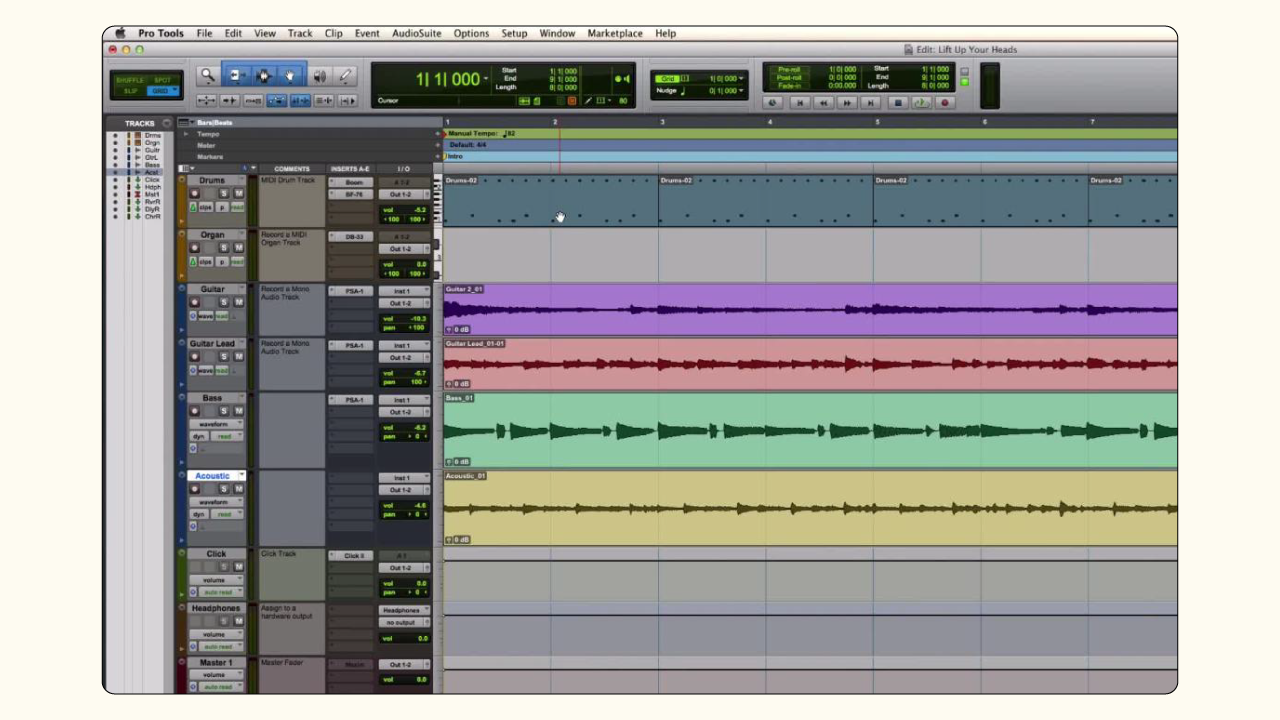 Available: Mac, Windows, Linux.
Bandlab is a powerful DAW for free that is browser based. The software records straight to the cloud, where you will have unlimited free cloud storage. Bandlab has some great features, including direct audio recording, instruments and effects, and a huge library of royalty-free loops.
Users can use the unlimited free mastering service to produce audio that is 100% theirs, with no need for royalties. This is an excellent place for beginners to start because it's easy to use and you won't need a powerful computer. The apps available for IOS and Android make it the perfect on-the-go DAW.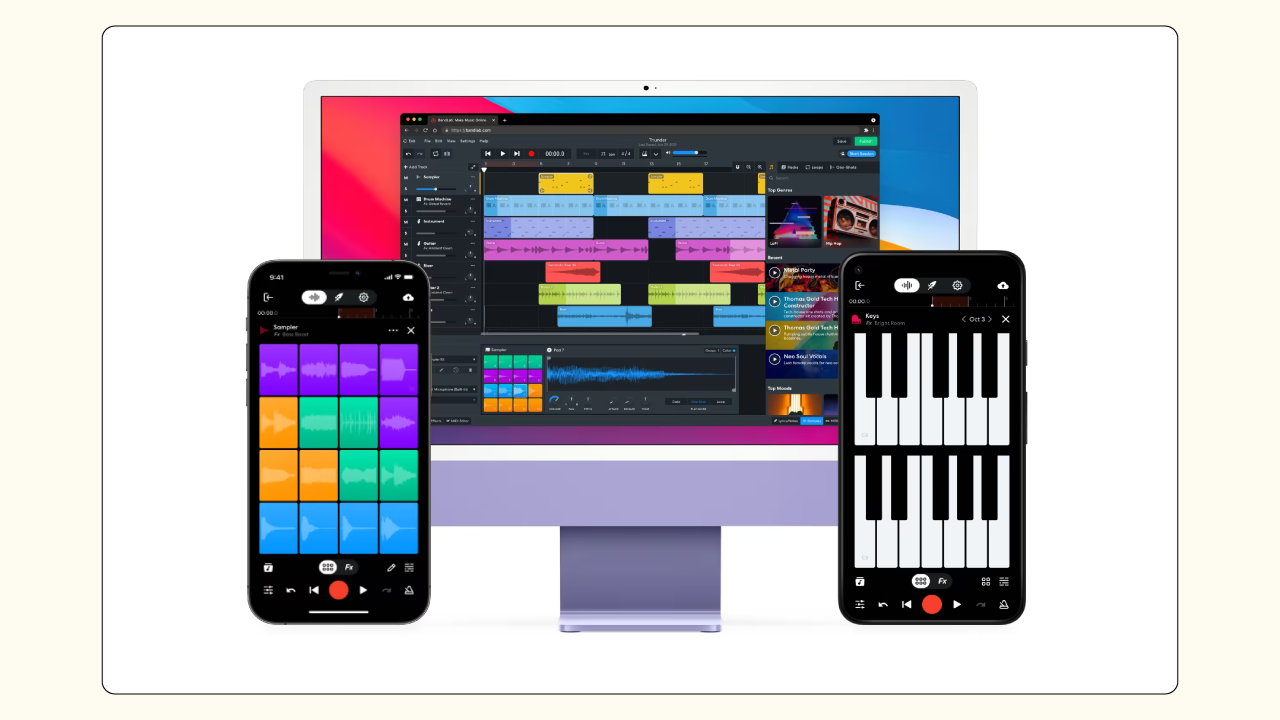 Available: Mac, Windows
Soundbridge is great for podcasting and allows you to have unlimited tracks. You can also add third-party plugins, which not every free site will offer. It is also completely free. There are some decent sound effects and outstanding free drum machine plugins.
Soundbridge's interface is one of the easiest for music producers to use, with easy access to a piano roll, mixer, and recording features. The software has all the important features that make for a great DAW, keeping it simple for easy use.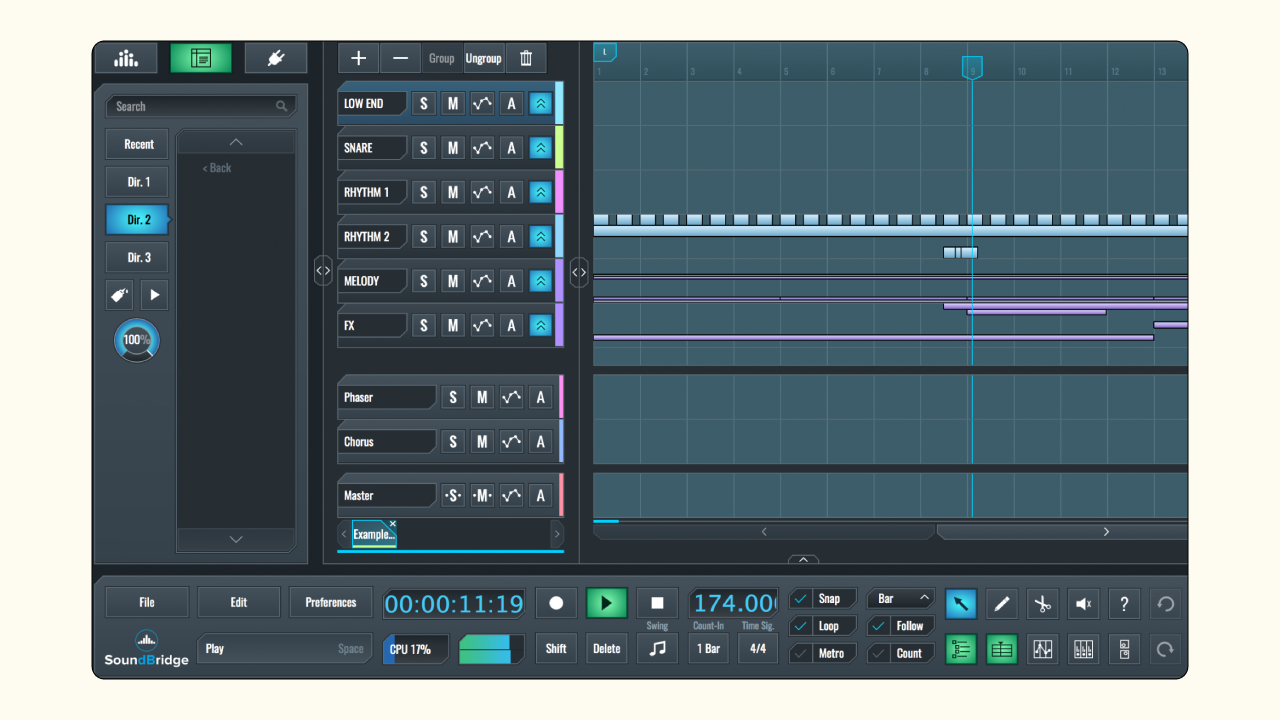 Available: Windows, Mac
Reaper is the most powerful software for DAW at the most reasonable price. The software is not technically free, but it's worth adding to the list because it has a 60-day free trial. The site works on an honor system. After your trial, you will need to pay $60 for using the site.
The program has a steep learning curve, but plenty of tutorials can help you master the basic features.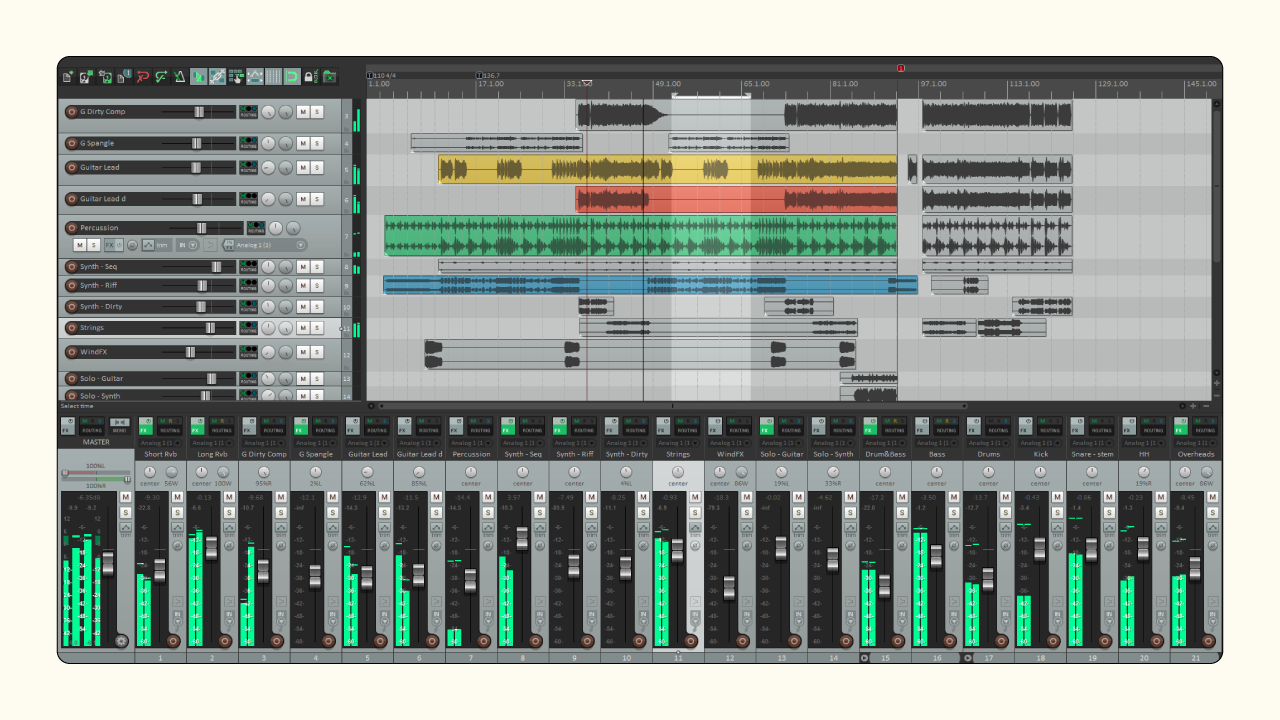 Available: Mac, Windows
Studio One Prime is the Presonus' introductory DAW for free. It is the free version of Studio One 5 DAW. The lite version has some advantages, including unlimited tracks and a complete recording interface. The plugins offered are the same as the professional version, delivering clear and crisp audio.
The interface is easy to navigate and to learn how to use, and there is a preset podcasting template for quick and easy recording and editing. Presonus also has a wide range of hardware like microphones that are very popular in the industry.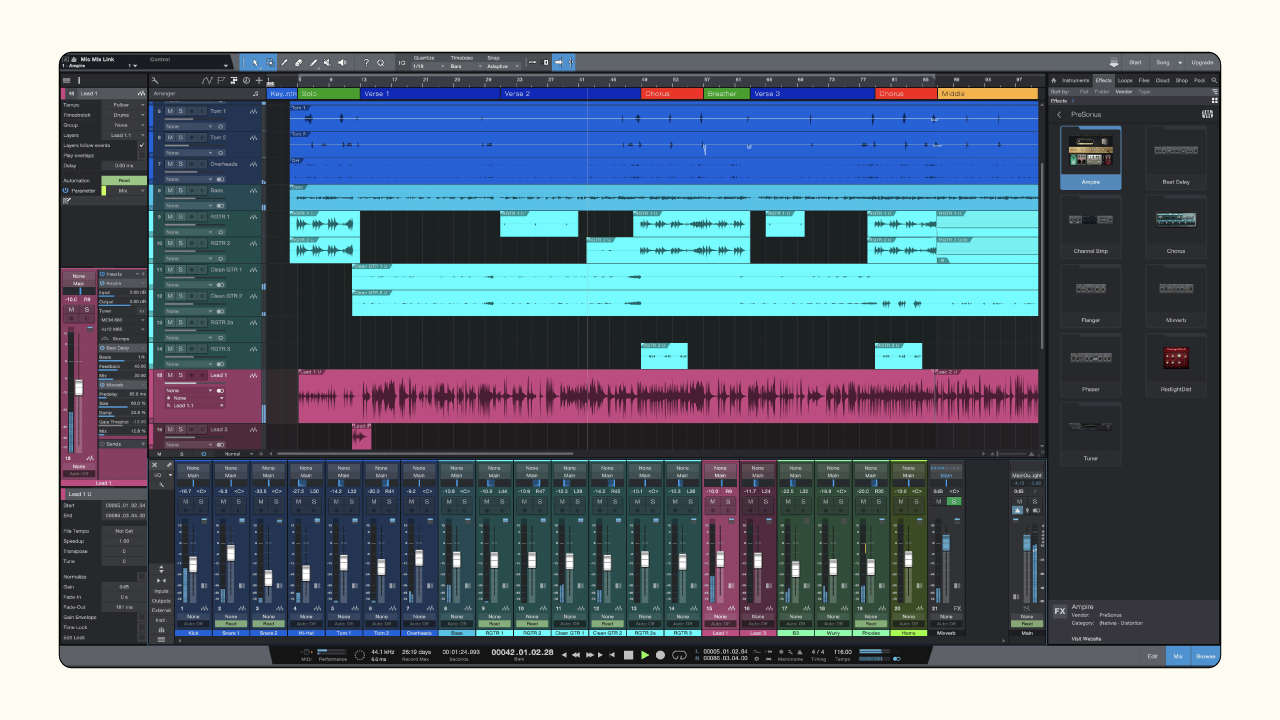 There are many options to choose from when looking for a budget-friendly DAW. Finding a DAW for free isn't difficult, with a handy list to get you pointed in the right direction. Download a few options and find the DAW for free that works best for your podcasting needs.