The popularity of podcasts means that there are several podcasting apps to use. Podcasts have enormous audiences because you can listen whenever and wherever you want. There are so many reasons why people choose to listen to podcasts on an app, like organizing and curating the content you listen to, subscribing to your favorite shows, and easily discovering new podcasts.
But what are the best podcast apps? There is a massive selection of apps to listen to and record podcasts that offer a high-quality experience to users.
Let's take a closer look at the best podcast apps for iPhone and Android.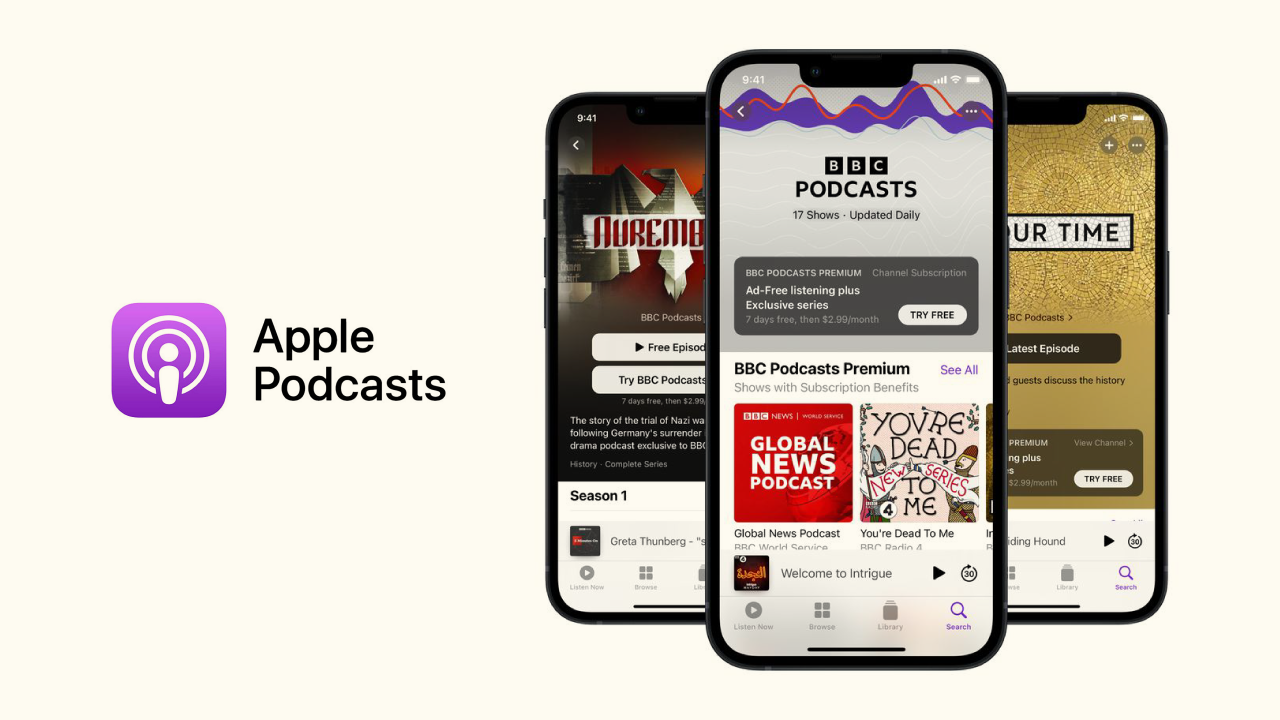 iOS App
Free to listen, Subscription option.
Everyone knows the Apple Podcasts streaming platform; it is the biggest podcast player in the world. Apple has been hosting podcasts since 2005 and launched its own app in 2012 for iOS users.
This is by far the best podcasting app for iPhone users. It's already installed on any iPhone you buy and is fairly reliable, offering a high-quality experience to all users. Another plus to Apple Podcasts is the fact that it is free for Apple users and easy to navigate by genre and topic.
The app has just released Apple Podcast Subscriptions for a monthly payment for users to subscribe to their favorite shows.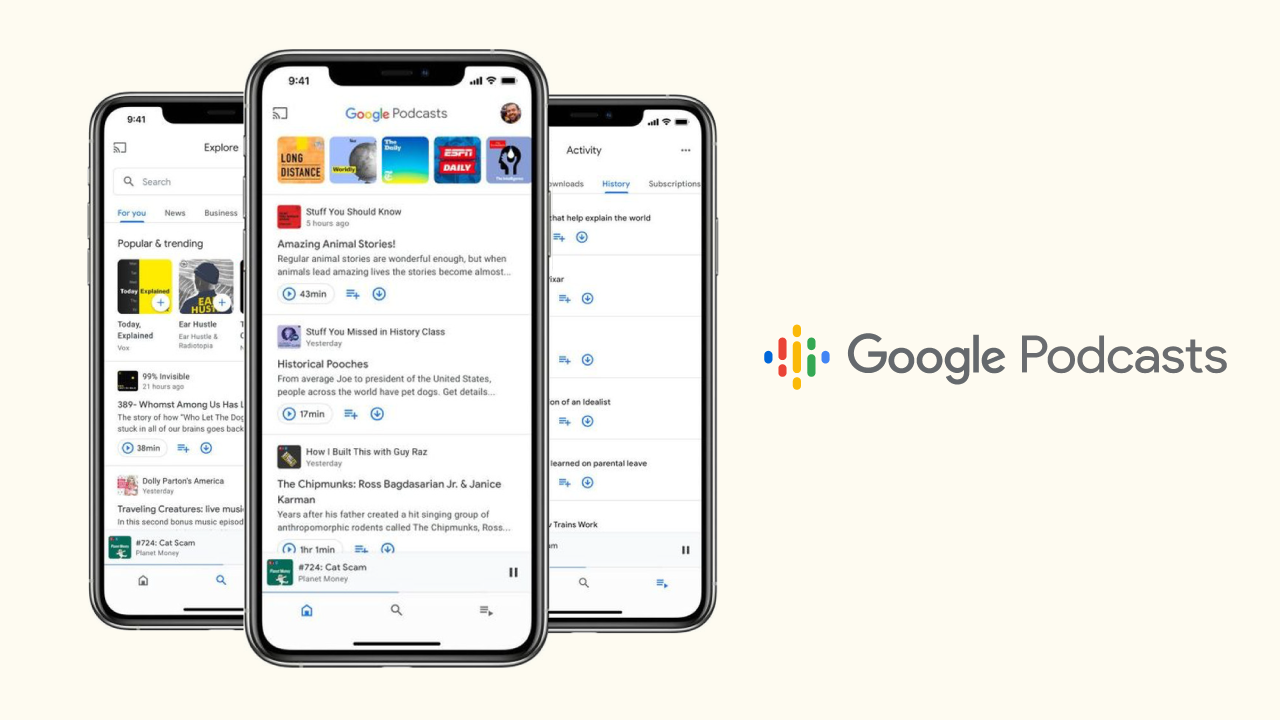 iOS and Android App
Free to download and listen
Released in 2018, Google Podcasts went through an extensive update in 2020. The streaming platform is one of the best podcast apps on Android, as well as for iOS users.
Google Podcasts offers a unique user experience to other podcasting apps because it integrates with Google Assistant. The features are fairly similar between the iOS and Android versions. It means you can seamlessly listen between Google speakers, Google casts, and your phone with just the click of a button.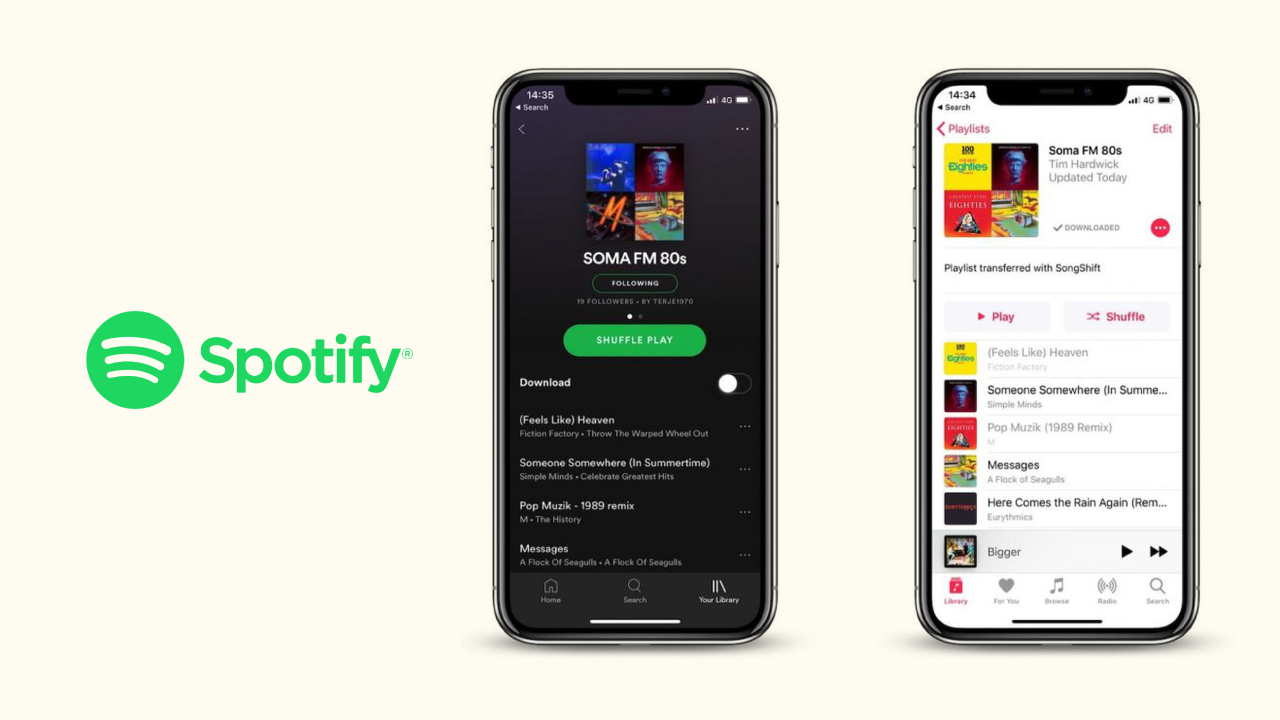 iOS and Android App
Free download to download and listen, $9.99/month Spotify Premium subscription.
Spotify is one of the biggest podcast listening platforms for Android and iOS users. The site features over 2 million podcasts and quickly catches up to Apple Podcasts' extensive number of users.
The app offers both a free version and a subscription version where users can access more features. Spotify also has shows exclusive to their platform, like the wildly popular show from comedian Joe Rogan, The Joe Rogan Experience.
Both Android and Apple users find Spotify to be one of the best podcasting apps.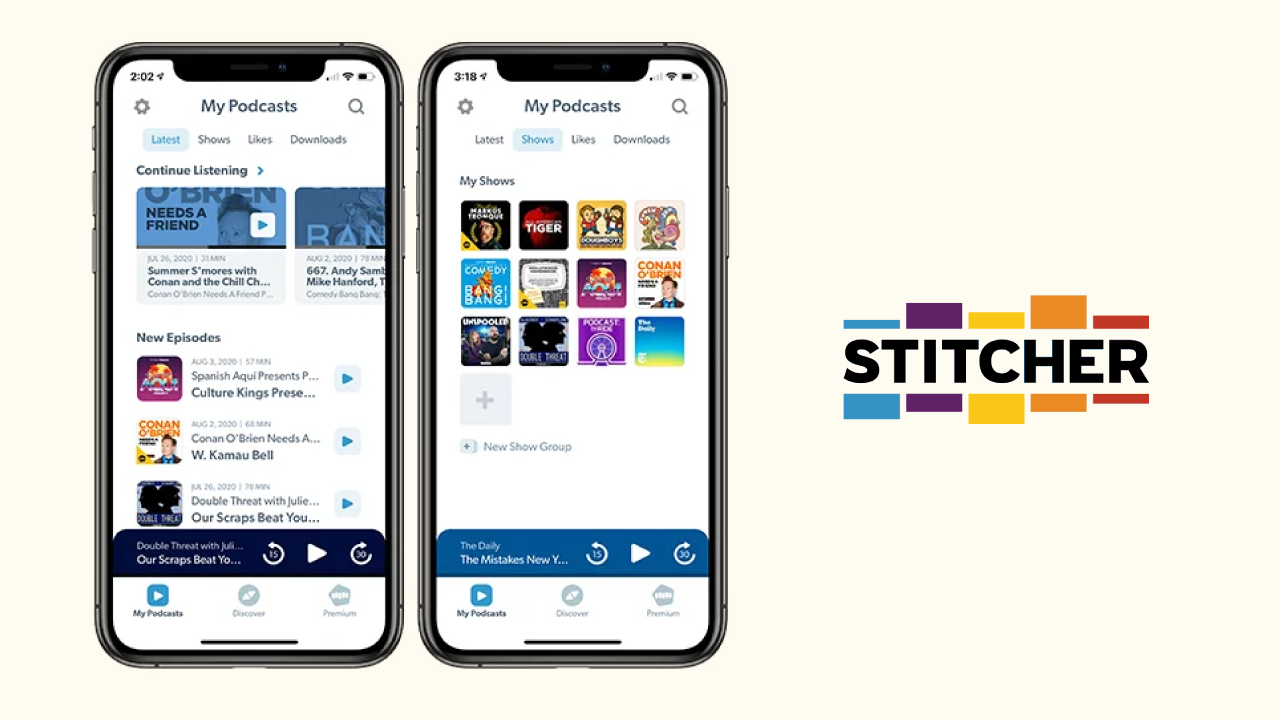 Free to download and listen, $4.99 per month for ad-free listening.
iOS and Android App
Stitcher is a free app for listening to a podcast with a fantastic user experience. You can listen to all of your favorite podcasts on an app that is straightforward to use because it is dedicated to podcasts with curated selections to listen to your favorite podcasts.
The app also offers listeners a unique feature called groups, which means listeners can group podcasts to mood, time of day, or situation to make listening smooth.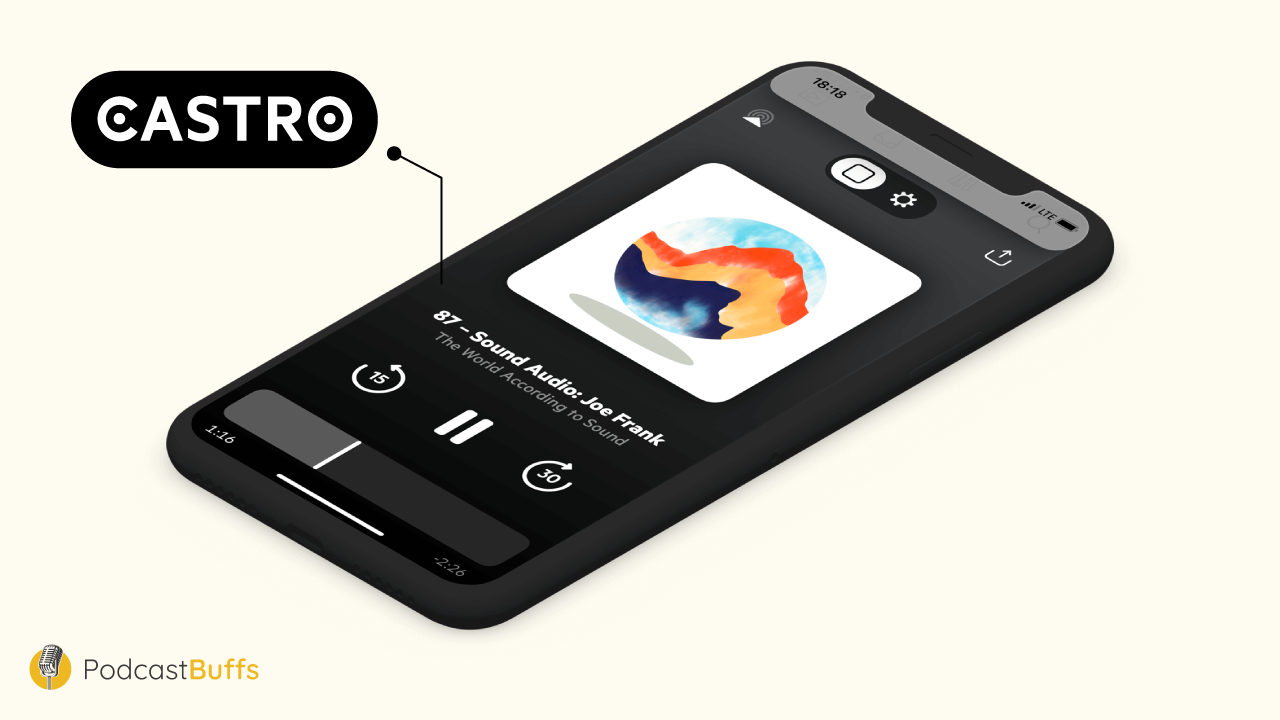 Free to download, Castro Plus subscription is $18.99 per year with additional features.
iOS App
Free to listen.
The Castro 3 app is specifically for iPhone users, with several extra features that make it an excellent app for podcast listeners. Their inbox feature allows you to queue or archive new episodes, which is excellent when you don't want to listen to every episode of every podcast.
The app offers a night mode switch with a simple finger swipe. This is the best podcasting app for iPhone users who like to use iMessage and Apple Watch.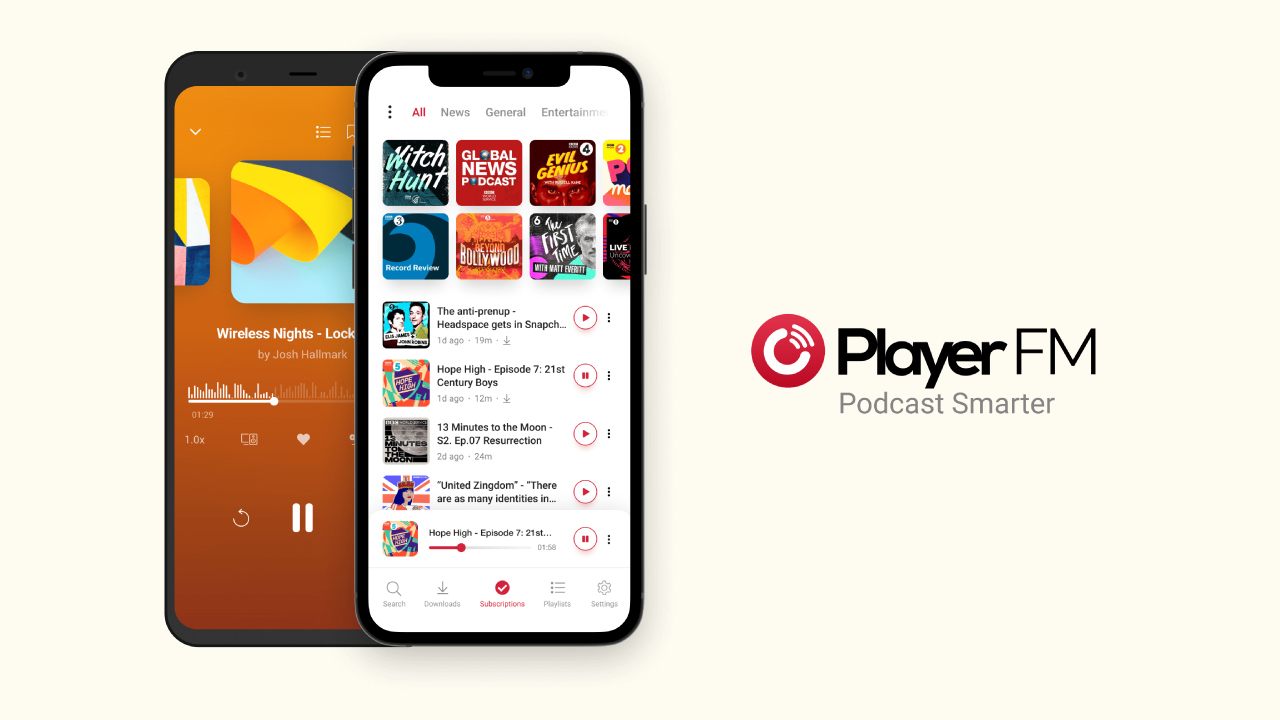 Free to download and listen, Premium subscriptions offer cross-device syncing and ad-free listening.
iOS and Android App
The Player FM app offers a wide selection of features that make listening enjoyable. There are over 500 sub-topics that can help you to get to the good stuff right away, and the app also offers a unique video-watching feature.
If you can't find your favorite podcast on the app, you can import a public RSS feed to the app. (Each podcast out in the world has an RSS feed, which is a URL that connects podcast hosts to directories like Spotify.)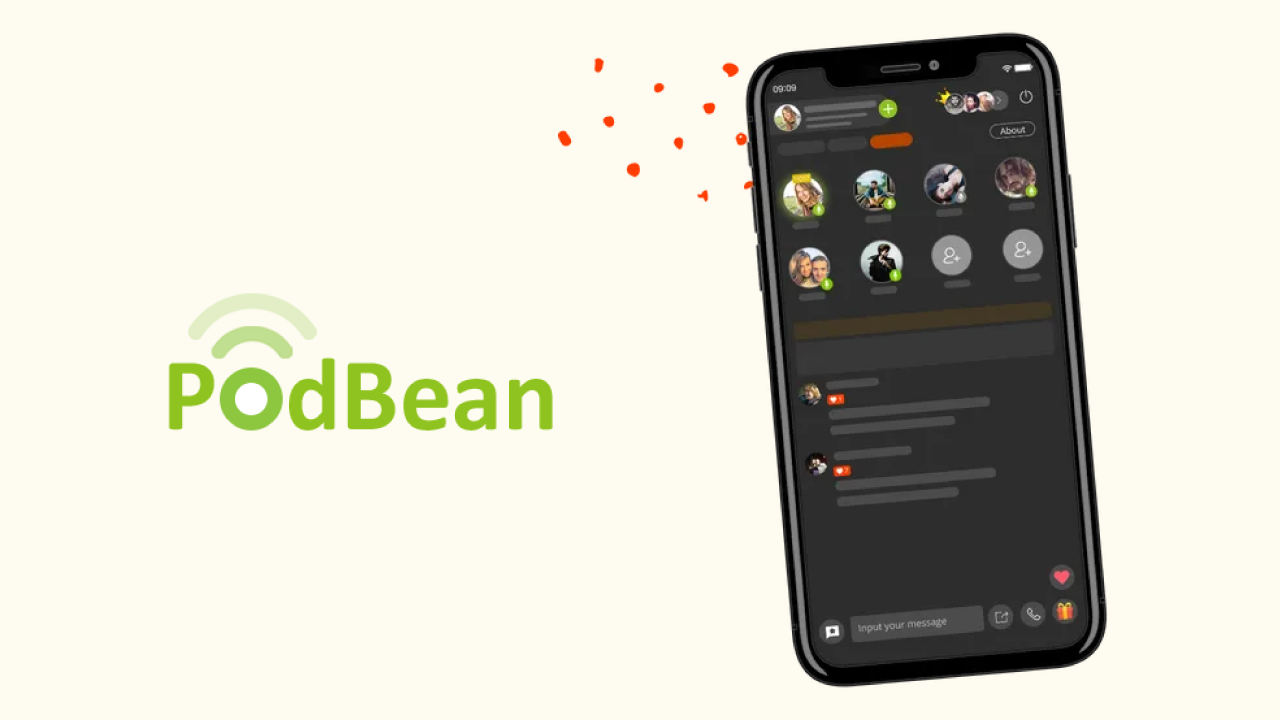 Free to listen, several subscription options for enhanced listening.
iOS and Android App
Podbean offers some unique features to podcast listeners, with millions of podcasts to tune into. Users can stream their favorite podcasts and download them for free.
The app markets itself as a recording studio in your pocket, a unique feature for anyone wanting to create their own podcast. Users can enjoy the all-in-one features of the app by listening to their favorite podcasts and creating their own shows with their smartphones.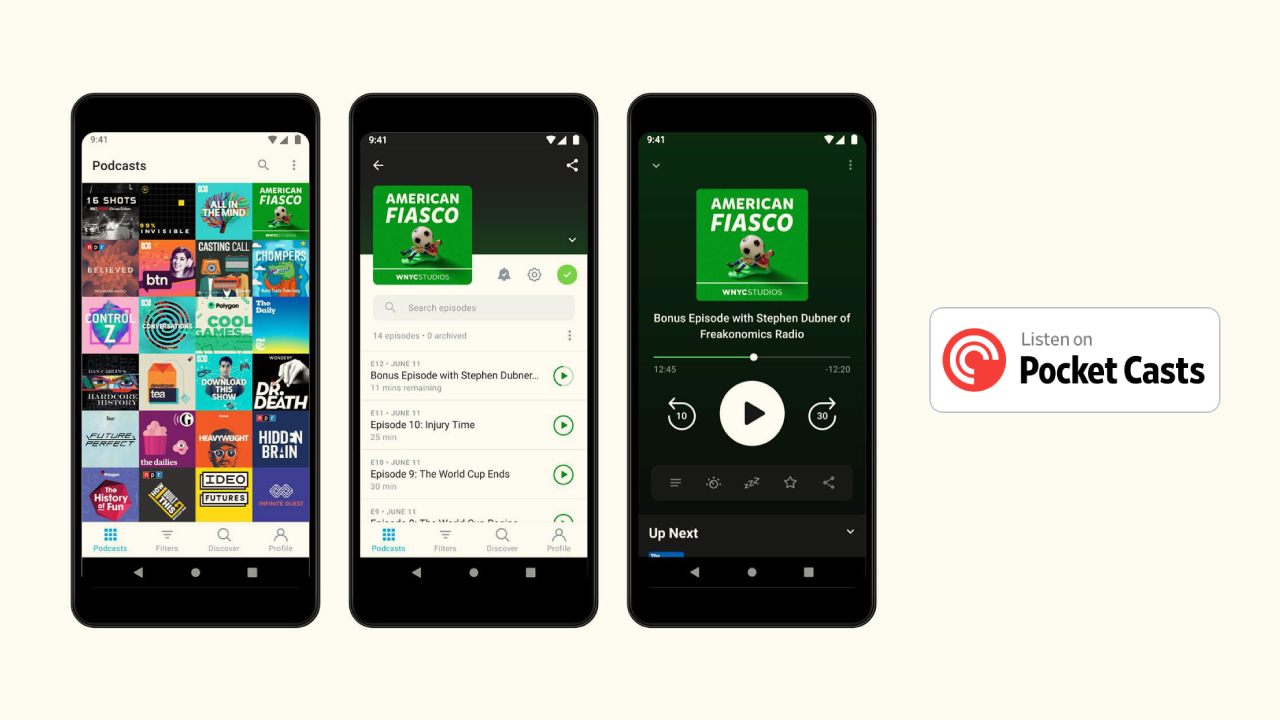 iOS and Android App
Free to listen.
Pocket Casts has several features that make it one of the best podcast apps for Android and iOS. There are millions of podcasts on the internet. Finding an app that filters for what you want to listen to can be difficult.
But Pocket Casts offers filters for moods, occasions, activities, and more. The cross-device sync feature makes it a great app to listen to your favorite episodes across devices.
However, the best thing is the time-saving features the app offers. The app has settings to trim silence and personalize skip intervals so you can always get to the point of the show you're listening to.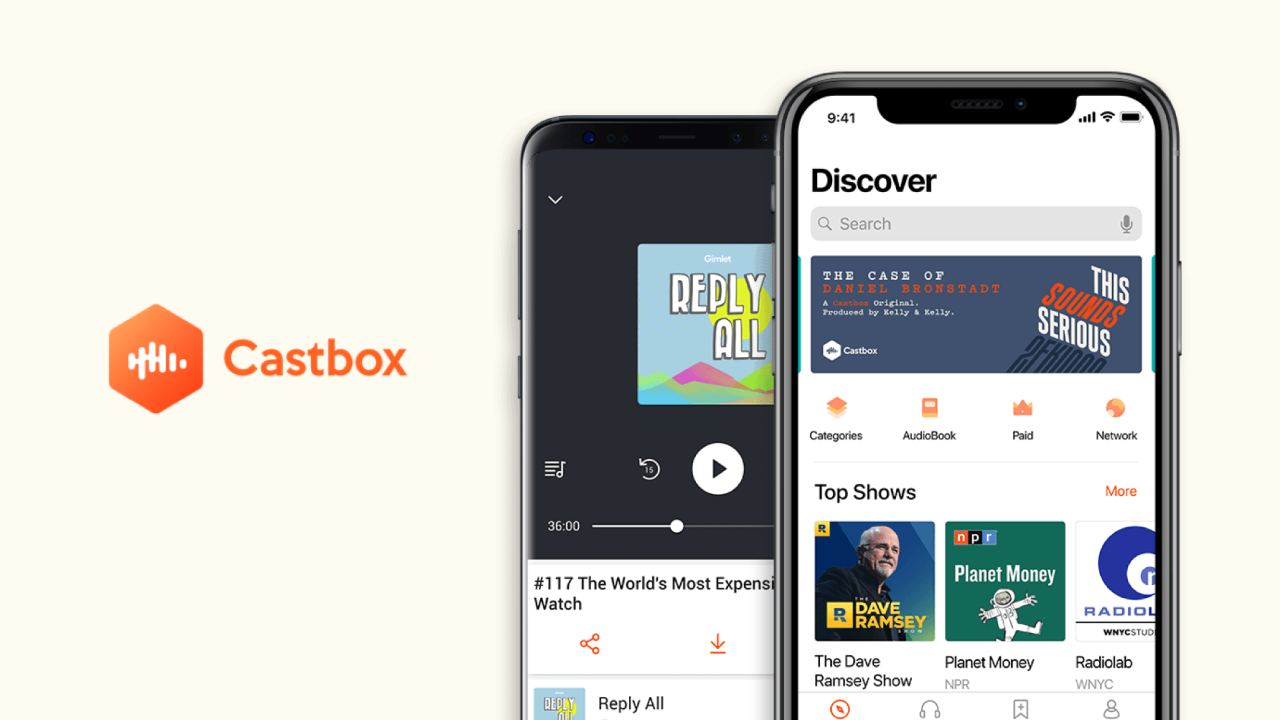 iOS and Android App
Free to download, the Premium Tier subscription offers more features.
The feature that makes Castbox so unique is the big buck they have invested into powerful AI engines that make highly personalized suggestions to users.
Another fun feature of this app is the in-audio search with its automated transcription feature. This feature makes it easy to search for the topics in the audio you're looking for, and saves a lot of time.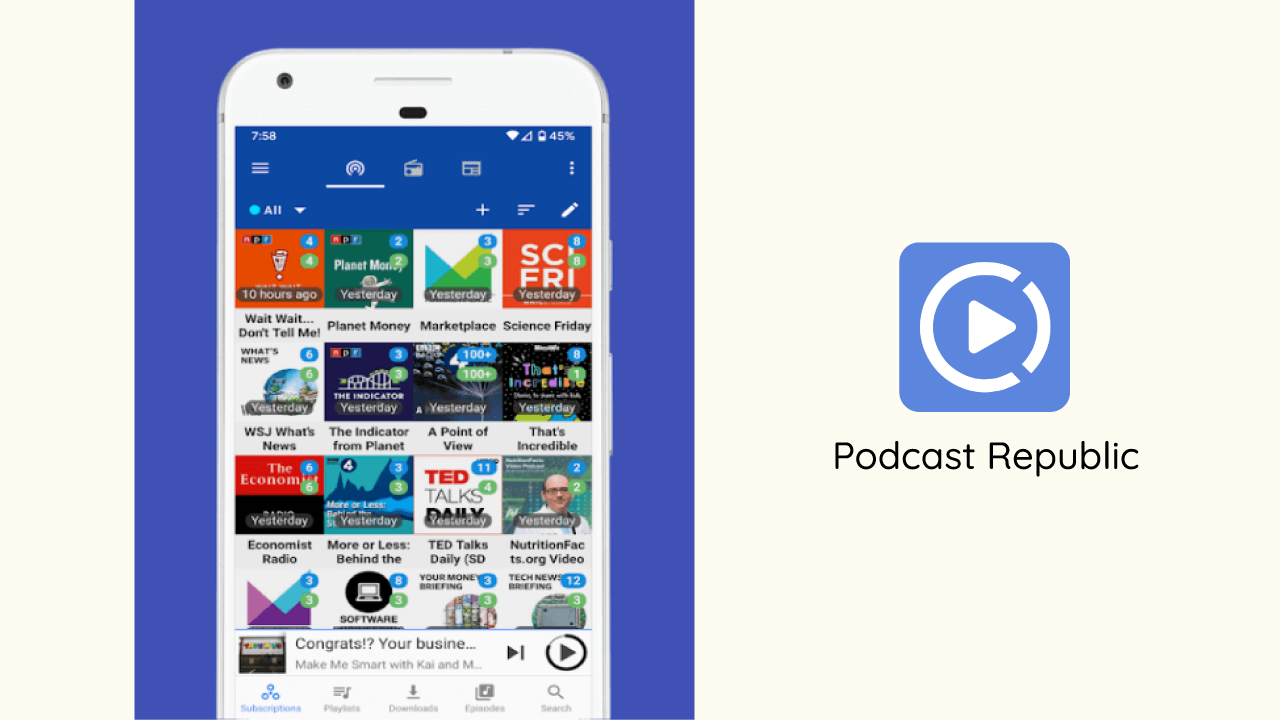 Android Only
Free to listen, $1.99 in-app one-time purchase for ad-free listening.
The Podcast Republic is a one-stop shop for android users with podcasts, audiobooks, and radio all in one place. The app allows you to customize and skip intervals and cut irreverent intros and outros, offering another time-saving app feature.
The app is great for audiobook lovers and offers in-audio bookmarking to easily get back to your favorite segments.
While Spotify, Apple Podcasts, and Google Podcasts are easily the most recognized podcasting apps, with extensive listening libraries, there are many to find the best podcast application to suit your listening style.