If you own a business, lead generation is likely a constant thought in your mind—and rightfully so. Quality leads are the lifeblood that keeps your business ticking. You need leads to drive conversions. And you need conversions to stay in business.
So how do you generate more leads for your business? Well, there are tons of lead generation strategies, some better than others.
But one golden opportunity that many people are sleeping on is making offers in your podcast. Making offers within your episodes can be an accessible entry point for prospects to engage with your brand.
The simple, accessible, intimate, and entertaining nature of podcasts makes them a potentially potent lead-generation platform. But as with any other content marketing strategy, the effectiveness of your podcast lead generation efforts comes down to taking the right steps.
So how do you get leads from a podcast? How do you advertise on a podcast or make offers within your episodes to generate high-quality leads?
Stick around for a detailed guide on everything you need to know about podcast lead generation. By the end of this "Podcasting Mastered" course, you should have a good idea of how to get leads from a podcast by making offers.
Get the new chapters sent directly to your inbox, as soon as they release.
We follow strict no-spam policy. Your information will not be sold.
A lead magnet is a free offer you give your audience in exchange for their details (mainly their email address). It can be anything that provides value to prospects and gives them an incentive to engage with your brand. Examples of lead magnets include samples, e-books, webinars, guides, and free consultations.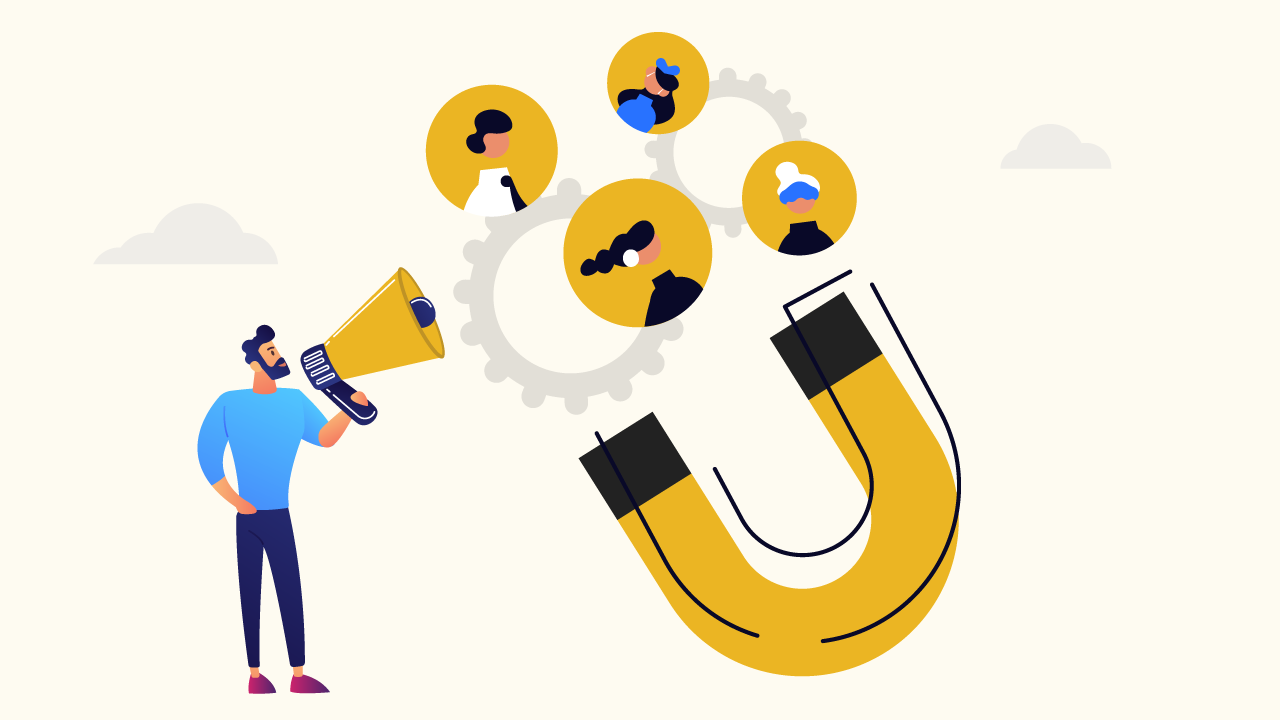 Where should you Mention your Offers in your Episodes?
The best place to make your offers in your episodes is mid-roll. A mid-roll is a spot that's in between your episode. They're similar to commercials on television, radio, or even Youtube.
The mid-roll ads have the highest attention rates, as your listeners are highly focused during the conversation, unlike at the beginning or end of your episode, where there is a high chance they'll skip.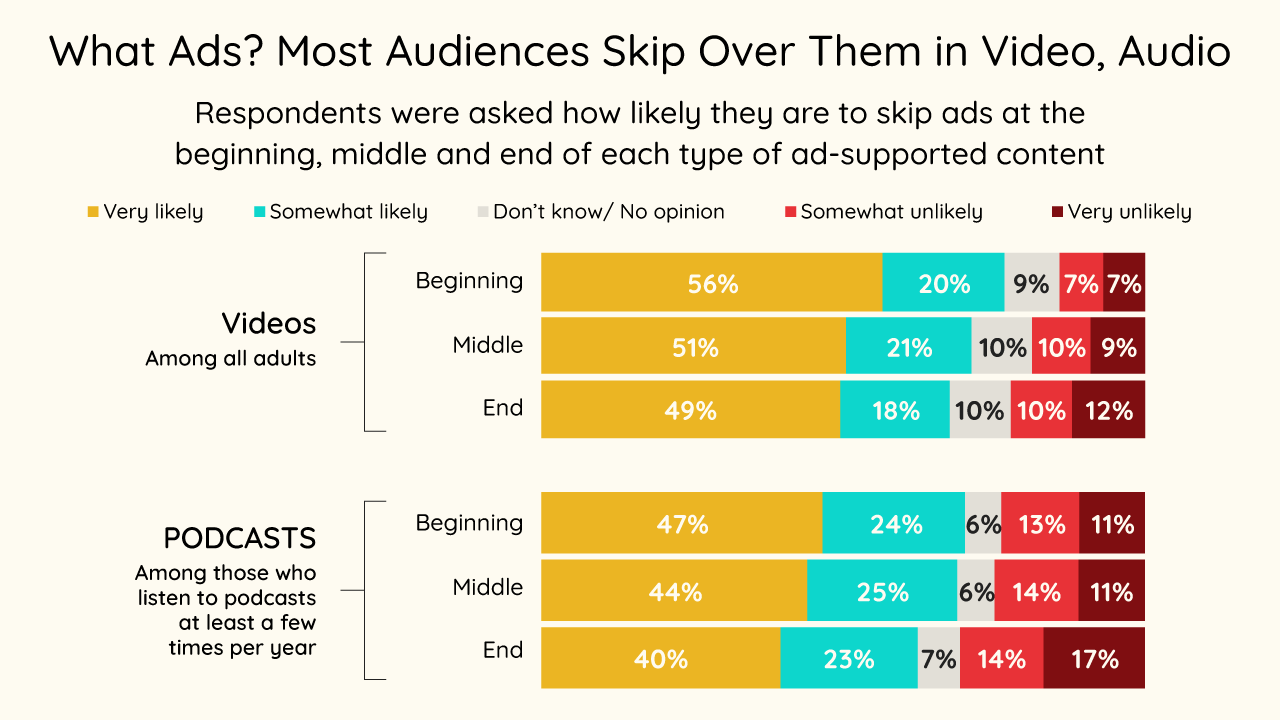 If you're running a podcast representing your business, always give your offers the mid-roll spot. Choose the spot where you've asked an engaging question to your guest, and your listeners are eager to listen to the answer, that's where you run your offer promotion, just like they do on TV.
But make sure you're not overdoing it. The best mid-roll ads smoothly transition your listeners by giving a disclaimer, something like "before we listen to the answer, if you're struggling with [their problem], here's [your offer] that can help solve [their pain]".
Give your listeners a link in your show notes so they can click and access your offer.
You can also use the pre-roll (at the beginning of the episode) spot, but it's more intrusive, and your listeners will probably skip it. Few brands prefer pre-roll, believing the first few moments of a podcast episode will reach the most listeners.
But despite this reasoning, mid-roll ads tend to cost more than pre-roll ads, meaning mid-roll ads are much preferred. Don't even think post-roll (end of the episode); they'll close the episode and move on to the next one.
10 Offers You Can Make to Get Leads from a Podcast.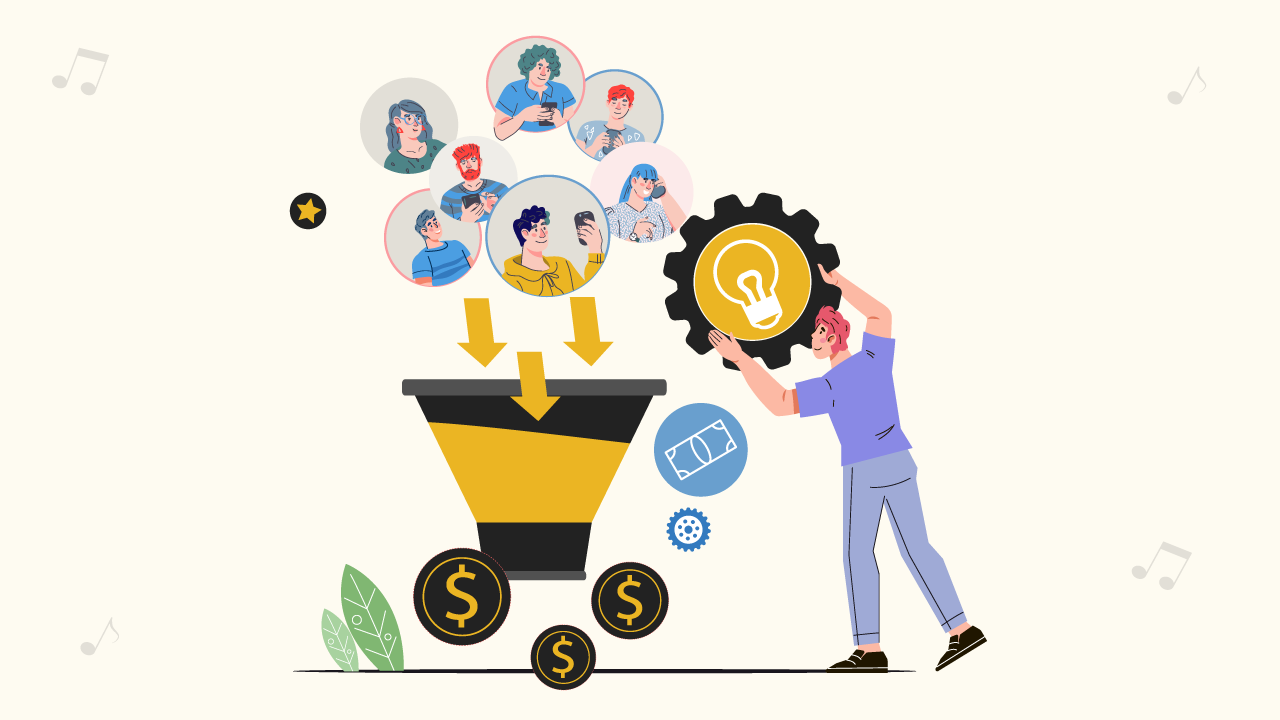 Once you've created a branded podcast that appeals to your target audience, the next step is to develop a strategy to get the attention of leads (i.e., prospective customers) and convince them to move further into your sales funnel. And this is where making compelling offers within your podcast episodes come in.
Every business wants to generate high-quality leads. But people are guarded. Your potential customers are not going to simply hand over their contact details on request.
You need to give them an incentive. An offer they cannot resist. Something they're willing to "pay" for with their contact details.
As hinted earlier, podcast lead generation can be a game-changer for your business. The nature of the platform makes it an ideal avenue to get in front of qualified audiences. And with the right strategies, you can turn your branded podcast from a few "drops" of leads to a flood of prospects.
Now, the best lead magnet largely comes down to the unique characteristics of your podcast audience, industry, and business. But they are several tried and tested lead magnets you can use to nudge prospects into your sales funnel.
Here are some great offers you can make to get leads from a podcast: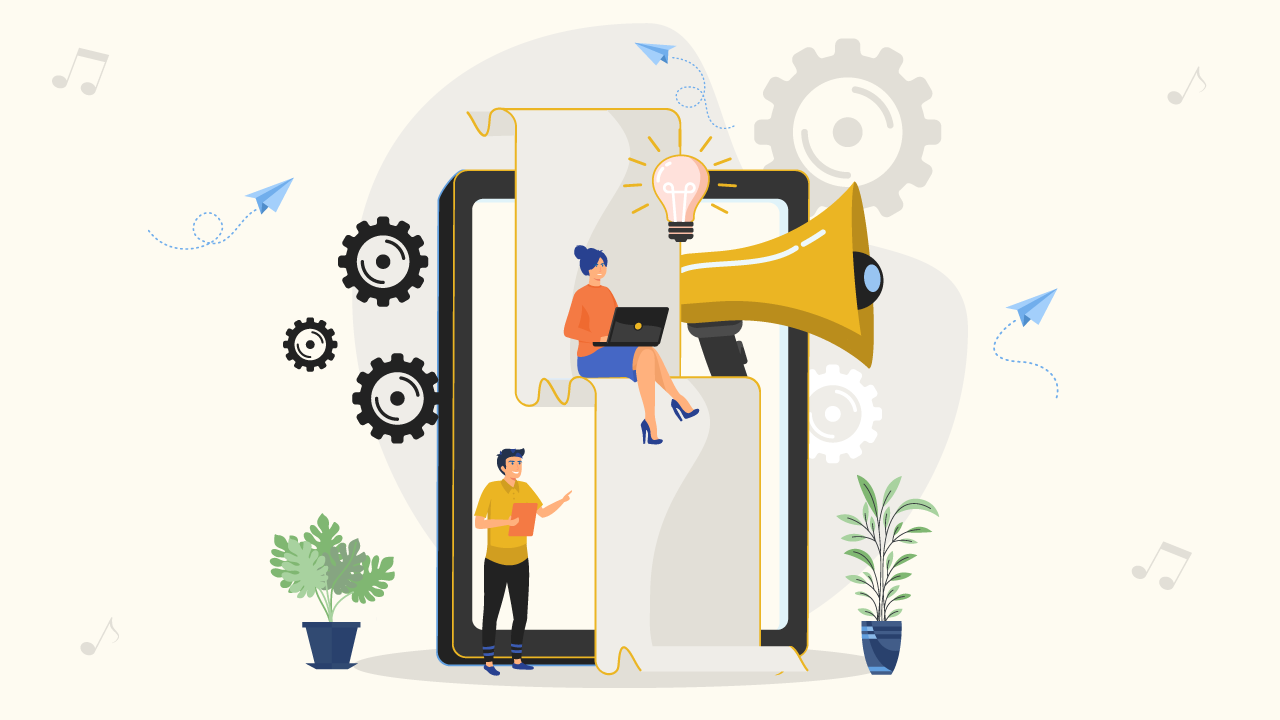 As a business, you likely want to establish yourself as an authority in your industry—and that's great! Sharing valuable content on your show is one way to go about it. You can also invite and interview reputable guests.
But if you want to take your thought leadership to the next level, consider making an offer for a whitepaper in your episodes. A whitepaper is a document that breaks down a complex issue using unique data and perspectives to help prospects make a more informed decision. This is a great way to get leads from a podcast, especially in B2B marketing.
For Example: Let's say you're a digital marketing agency and you're hosting an episode about "Content Marketing Strategies to Improve Your Bottom Line."
The content of your podcast is obviously valuable. But you can showcase your expertise by offering a detailed whitepaper to expound on the topic in detail. 
Using a CTA (call to action), people who have a genuine interest in the information will be directed to a landing page where they can download the whitepaper in exchange for their contact details. And just like that, your podcast is primed to lead generation.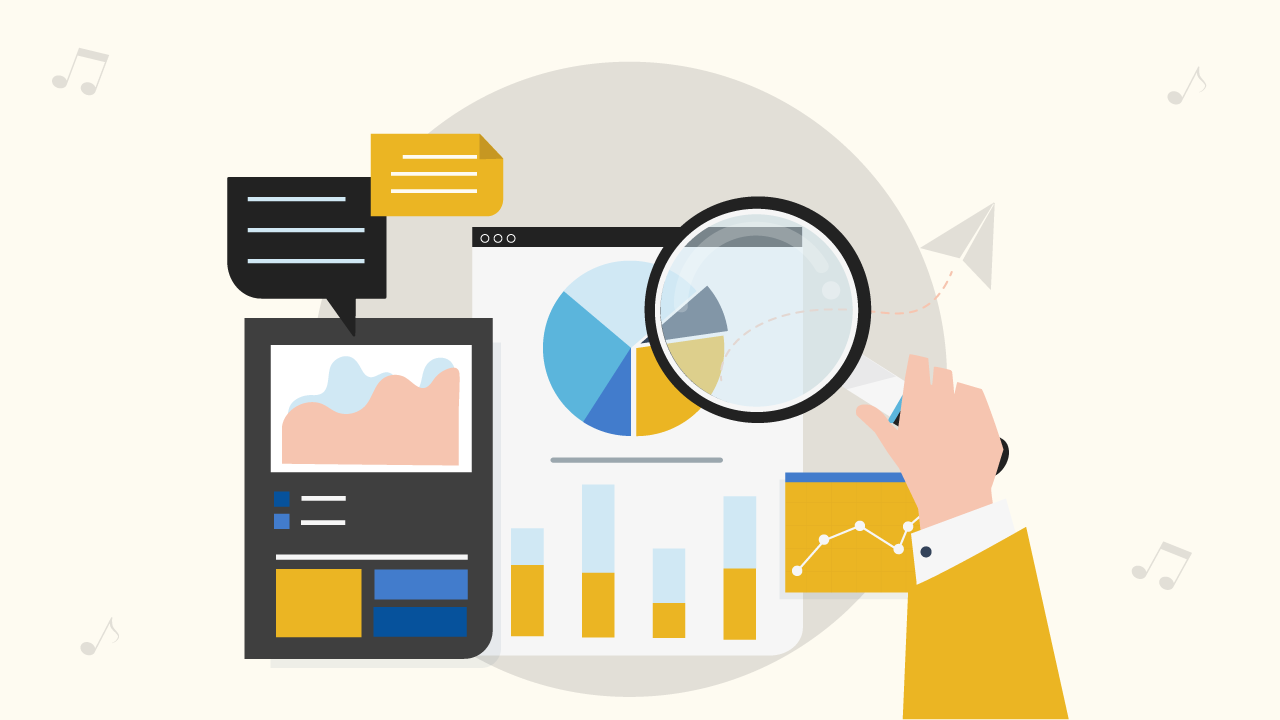 People are looking for the best solutions to their problems. But they are also skeptical and demand proof before investing their time and money in your business solutions. So how do you convince prospects that you're the right fit for them? Enter case studies!
Case studies share the success stories of other customers and act as compelling proof of your company's capacities. But they can also be lead magnets.
In the previous lesson of the "Podcasting Mastered" course, we discussed how to create podcast case studies to educate listeners on your products and services. You can elevate this to get leads from a podcast by making the case study a downloadable PDF that delves into more detail (including graphs and stats). Then offer it within your podcast case study and request registration to download.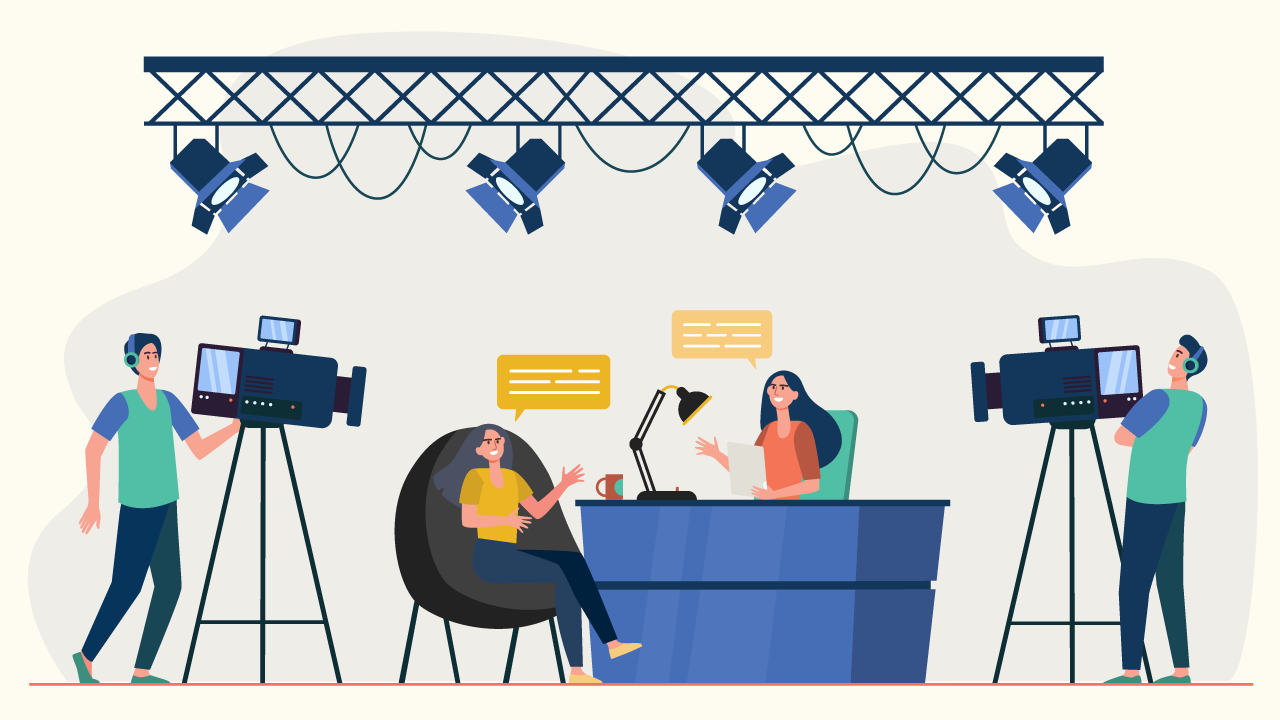 Offering your loyal listeners (and probably ideal customers) an opportunity for a deeper experience is a great way to get leads from a podcast—and it's easy to see why.
People love bonuses! The idea of getting something extra in addition to the current offer is enticing for most. It feels like you're getting more than your money's worth. This same concept can be applied to podcast lead generation by offering extras such as charming bloopers, relatable behind-the-scenes, or valuable special episodes, in exchange for their emails.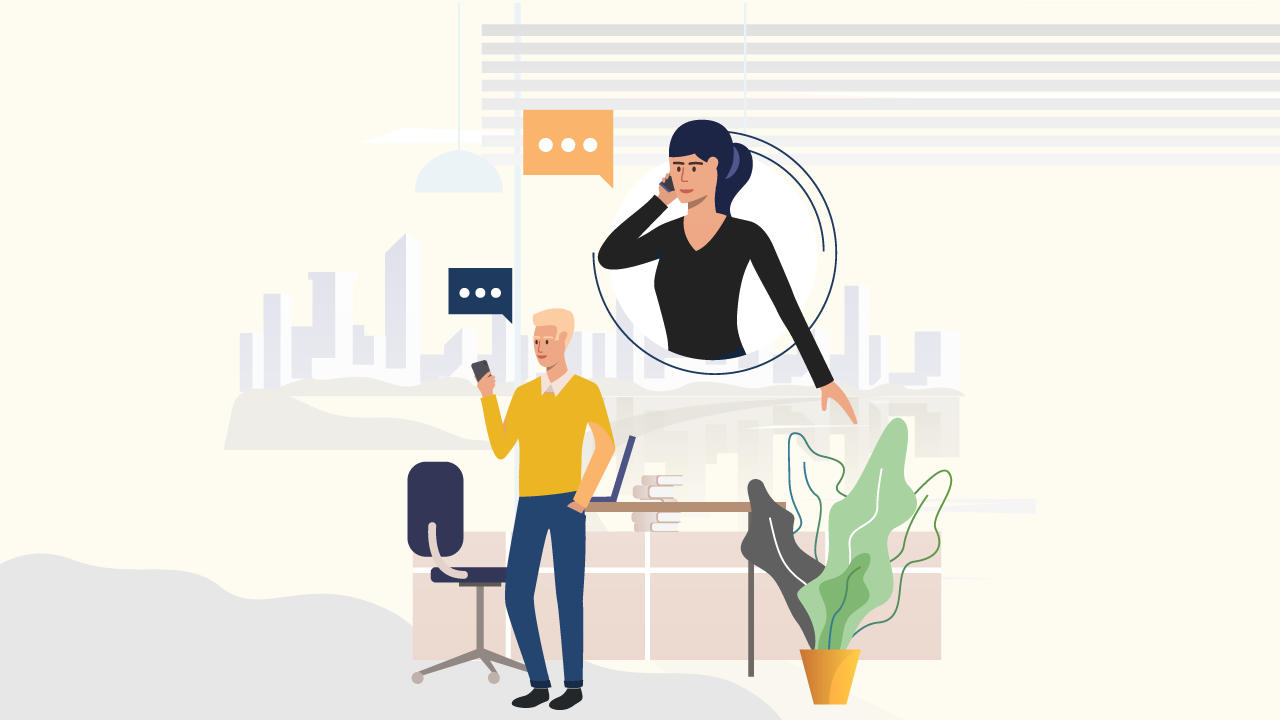 Does your business have the capacity to offer free consultation sessions? If possible, this can be an incredibly effective podcast lead-generation strategy.
Your podcast listeners are probably qualified leads who are interested in doing business with you. But they might be reluctant or unsure about how to proceed.
Help them across the line by offering a free consultation in your podcast episodes. This gives prospects an opportunity to get personalized answers that help inform their buying decisions. On your side, it's a golden opportunity to get leads from a podcast—and even convert them into paying clients.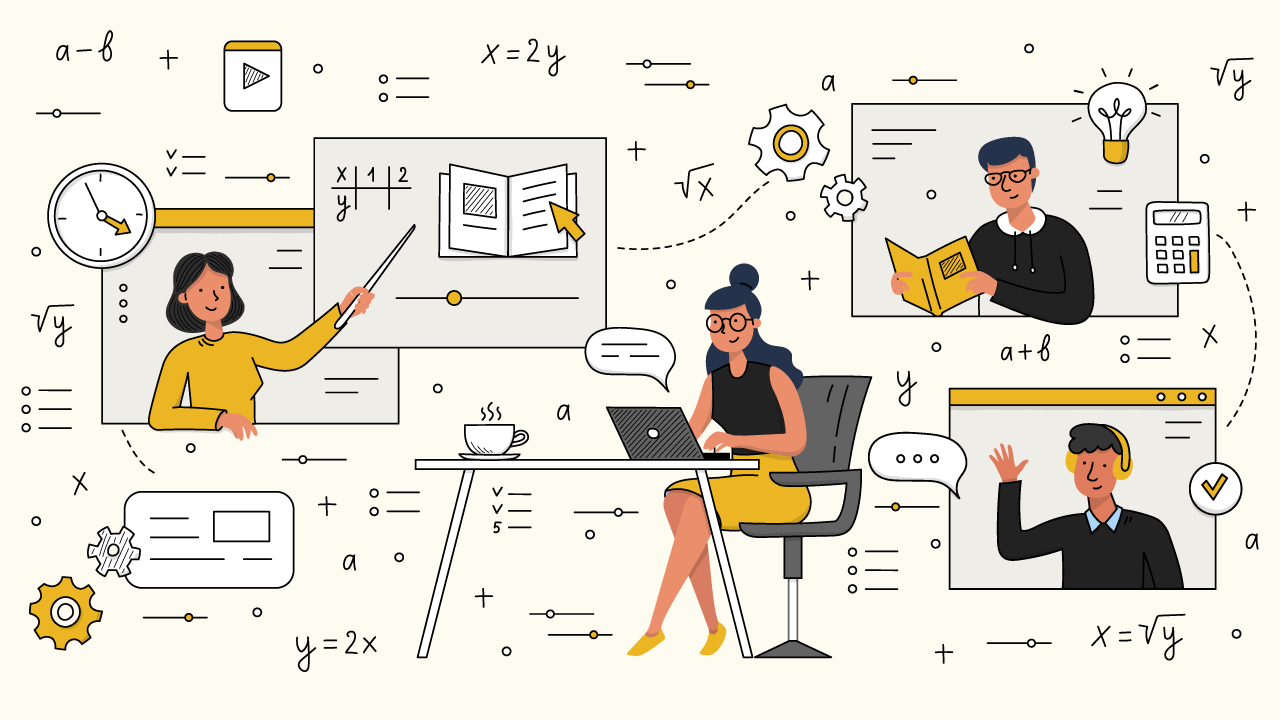 Hosting a webinar is an excellent way to drive engagement with your podcast listeners. It can also be a potent podcast lead-generation strategy.
Webinars typically give your audience a chance to interact with you. It's an opportunity to ask questions and address a specific pain point or problem area. Offering the webinar in your episodes and asking listeners to join you for the live event is an effective way to get leads from a podcast.
And even after the live event, you can still generate leads by offering the webinars on-demand—turning your show into a lead-generation machine for months to come.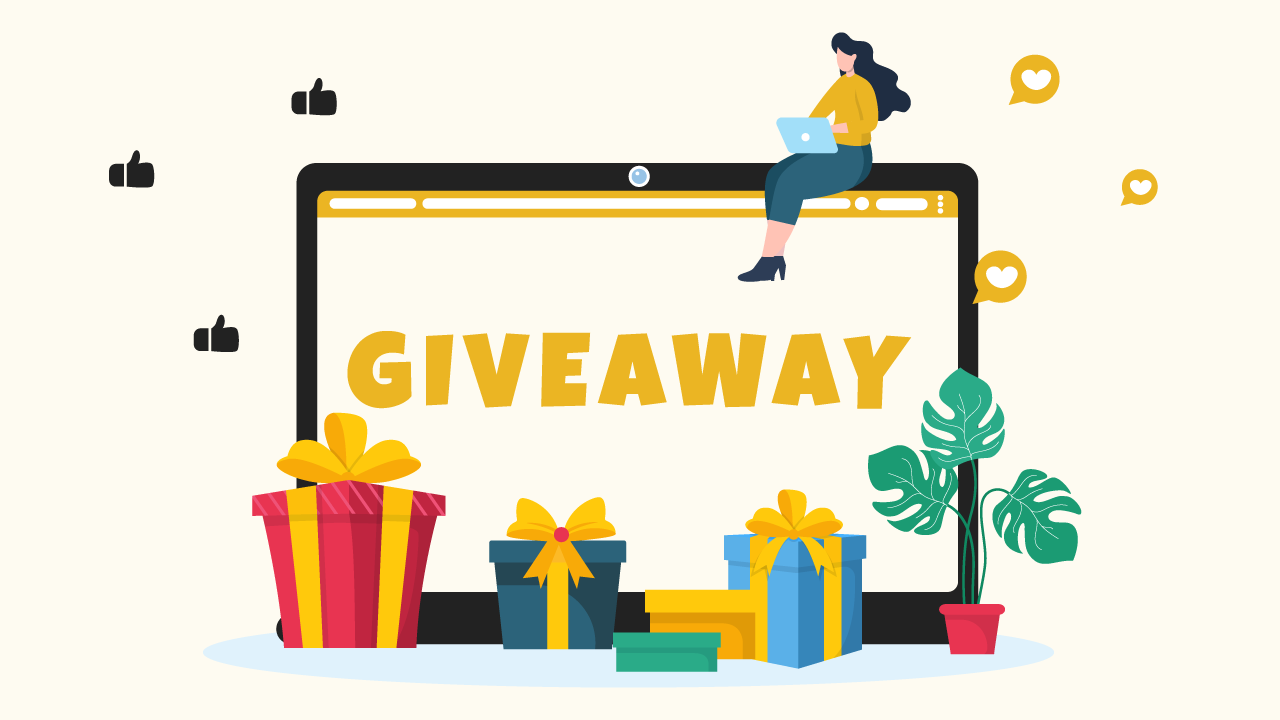 The allure of discounts and freebies can be a powerful motivator to get more listeners to your show and more leads to your business. Consider running a giveaway contest as a podcast lead generation method.
Offer your audience product discounts or branded merchandise. Request something like a review, a subscription to your show, or a follow on social media as part of the entry requirements.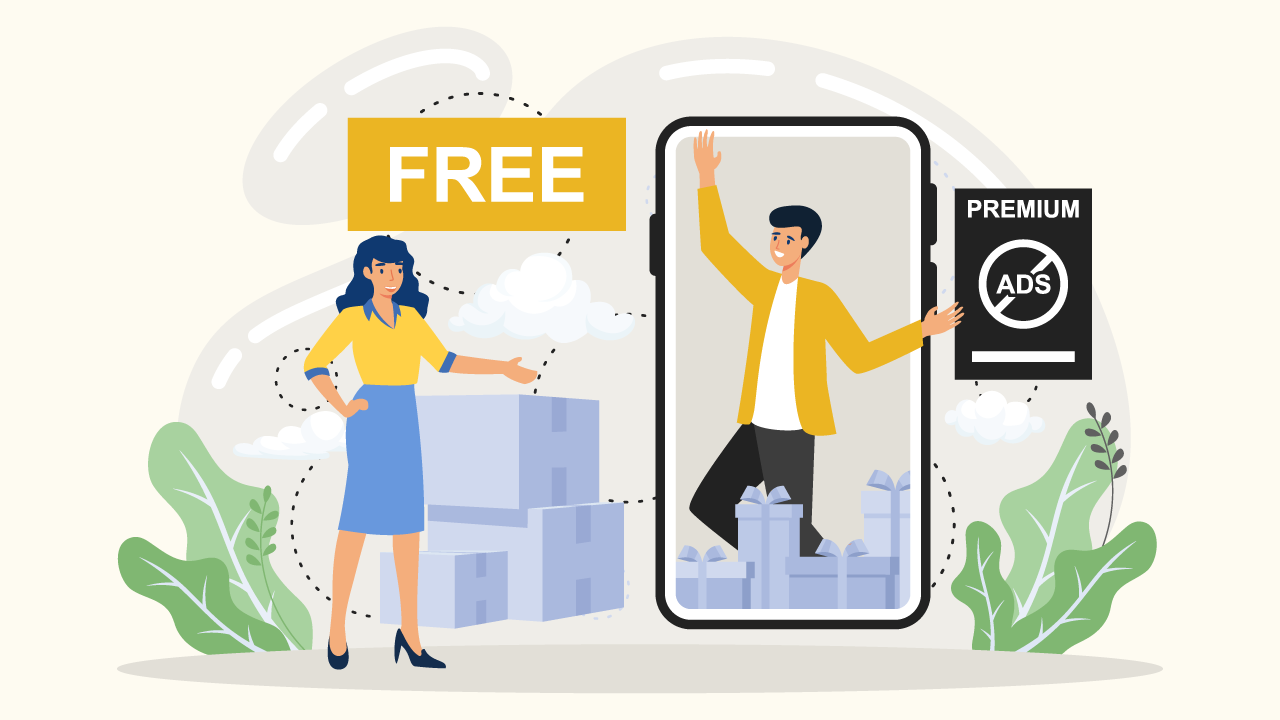 If you're into podcasting, you likely have a product or service that you're selling. And while sharing valuable content should be the primary purpose of your podcast, it doesn't hurt to subtly promote whatever you're selling.
Turn your show into a lead-generation podcast by offering free samples or trials to listeners who meet certain criteria, such as subscribing to your show or joining your email newsletter.
This is an effective podcast lead-generation strategy for two reasons. 
One, your audience gets to sample your product/service for free—so they have nothing to lose. 
Two, if they like the product, they'll be more willing to buy into future offers or make a purchase decision.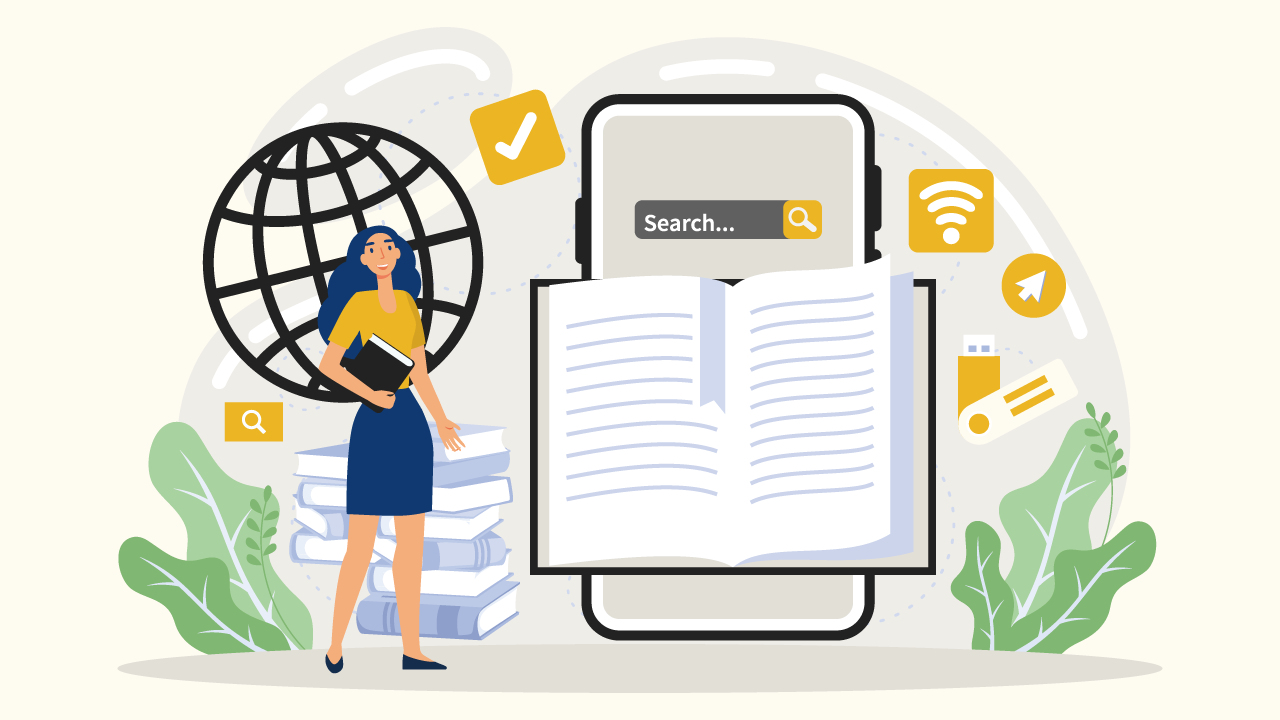 To get leads from a podcast, offer listeners a free copy of relevant eBooks in your episodes. Here's why:
Your loyal listeners love your content and find value in your conversations. This is why they keep coming back. So why not give them an incentive to take the next step by giving them even more value in exchange for their contact details?
Consider turning your worthwhile content into a downloadable eBook. Similar to a whitepaper, eBooks are meant to be guides that help solve a specific problem. They're just easier to read and less technical than whitepapers.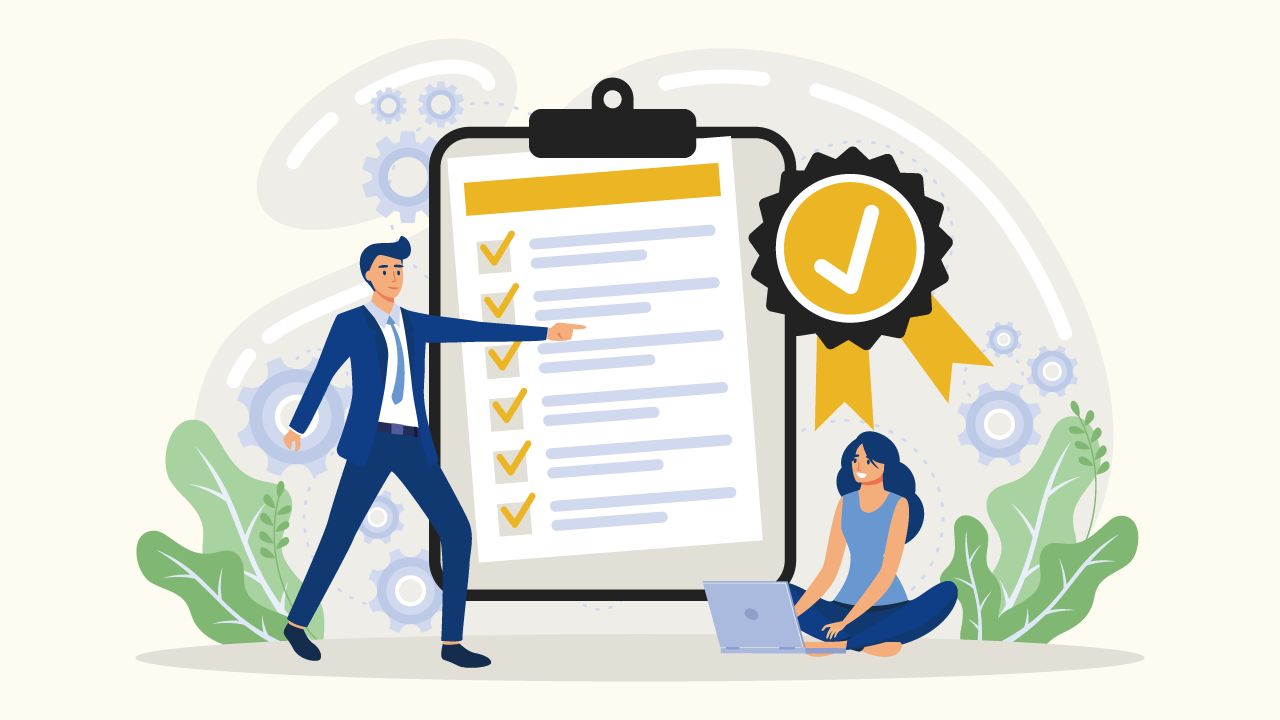 People appreciate easier, faster, and more convenient ways of managing tasks—whether in their business workflow or personal lives. You can leverage this tendency and use it in your podcast lead-generation strategy.
Templates are an excellent way to cut learning and administrative curves. So consider creating editable templates such as checklists, slide decks, or spreadsheets to get leads from your podcast. Offer them within your episodes in exchange for contact details.
10. Polls, Quizzes, & Surveys.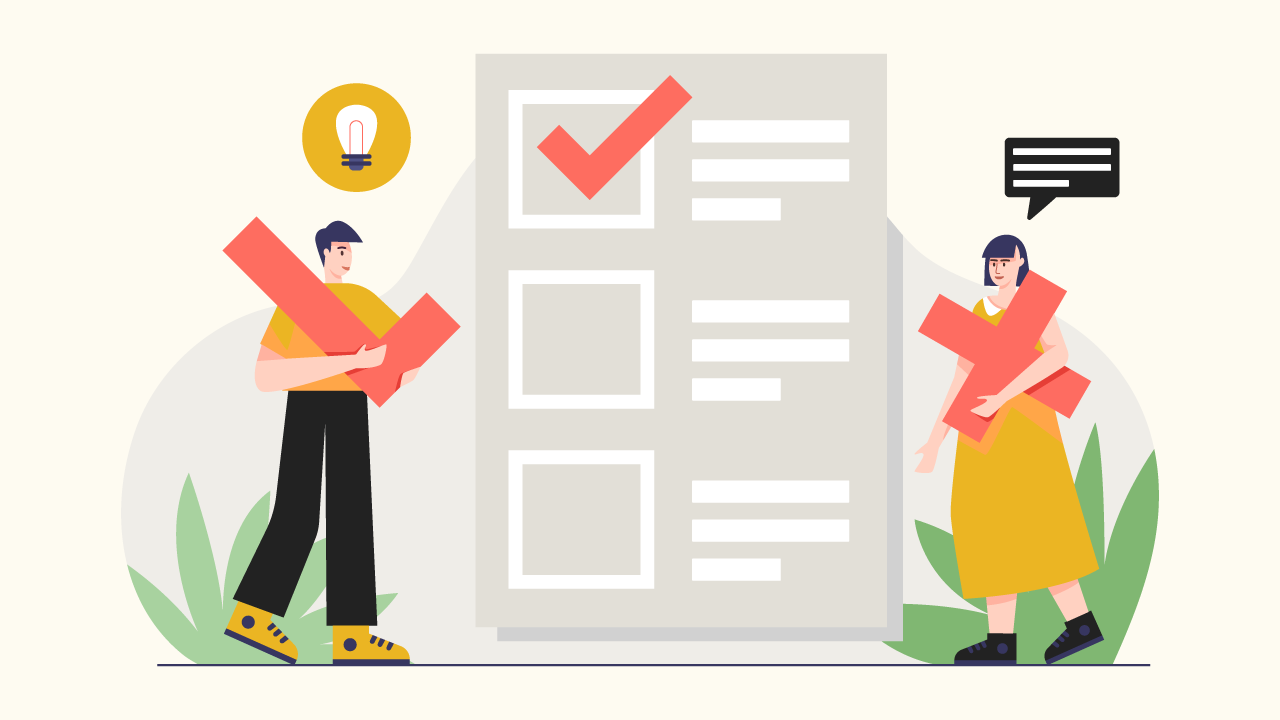 Polls, quizzes, or surveys can be a goldmine for podcast lead generation. These interactive elements give loyal listeners an opportunity to engage with you. They get to feel that their opinions matter. This means that they are more likely to trust your brand.
On your side, as the host, this is a chance to get leads from a podcast by requesting registration as a requirement to participate in the polls or quizzes. And as an added bonus, you get valuable data about your audience that may guide your content marketing strategies. It's a win-win.
Best Practices for Making Podcast Lead Generation Offers.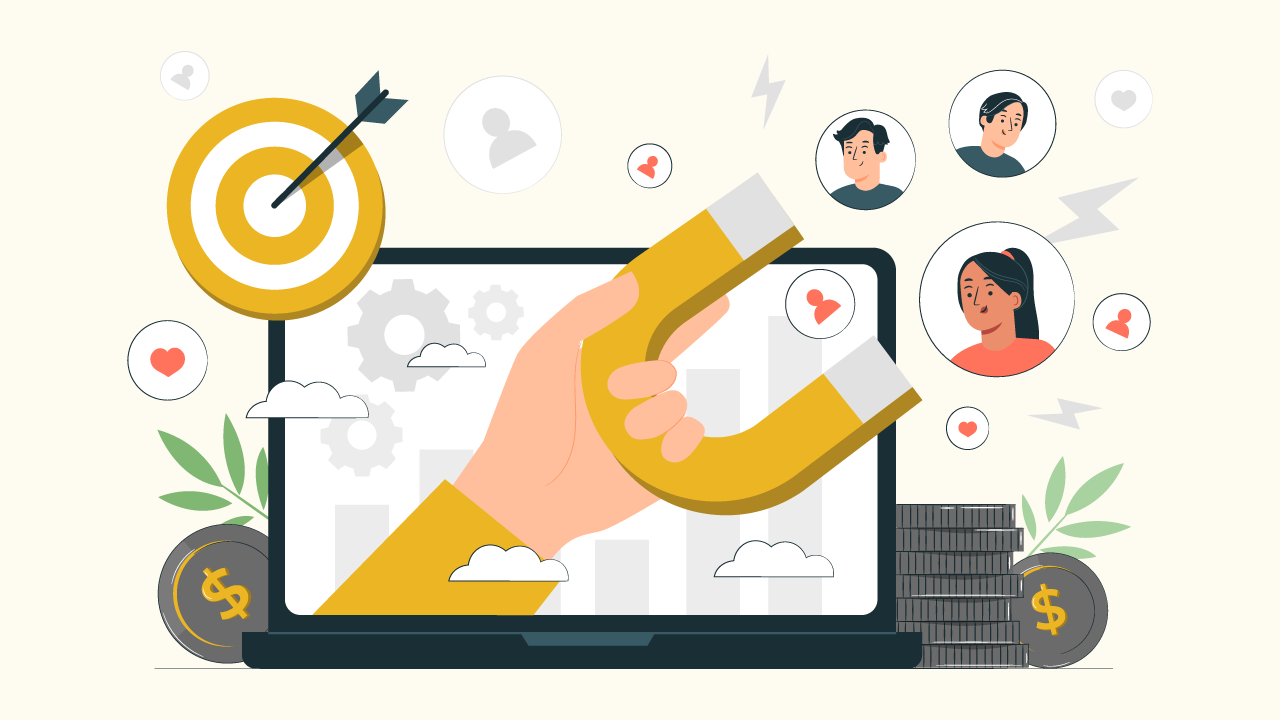 Even the best podcast lead generation offers mean little if they're not well implemented. Lead magnets are nothing more than tools. How well they do a job comes down to the expertise of the tool used.
So how do you "wield" and use podcast lead magnets for maximum results? 
Here are a couple best practices every lead generation podcast should implement when making offers within episodes:
Solve a Real Problem: Every podcast lead generation strategy must be geared towards solving a real-world problem. Podcast listeners (like everybody else) want solutions to their problems. This is mostly why they're listening to your podcast. And the reason they'll feel compelled to take you up on your offer.


Relevant: The best offers and most impactful lead magnets resonate with prospects. So make sure you have a clear picture of your target audience. Then create an offer that aligns with their needs and expectations.


Accessible: Tap into the human urge for instant gratification by ensuring the offers you make in your lead generation podcast are delivered immediately and with minimal effort. Add too many steps, and you risk losing the leads you've worked so hard to get.


Valuable Content First: If you want to get leads from a podcast, you need to make your offer irresistible. The best lead magnets offer insider knowledge, unique solutions, expert insights, or creative ideas that are hard to find elsewhere. They make the life of a prospect better in some way. This leaves leads with a sense of gratitude. And guess how they'll repay you for your help? That's right, subscriptions or even purchases!


Tell Stories: People like to buy from other people. If you want to supercharge your lead generation efforts, connect with potential customers in a deeper way. How? Tap into the tried and tested power of authentic storytelling to add a twist of emotion to your podcast lead generation offers.


Exceed Expectations: The whole point of creating a lead generation podcast is to capture leads and nurture them into customers. For this, your need to impress them. One interesting trick to making a good impression is exceeding your expectations.
For example, let's say you're offering a free consultation. Deliver on your promise but throw in an eBook to the deal as a token of appreciation.


Serve Your Business Purpose: Yes, a good lead magnet should solve a problem. And yes, you should offer more value than your prospects expect. But you also have to remember that you're running a business.
And why should potential customers do business with you if you've already solved the entire scope of their problems? The idea is to just solve enough challenges to improve the lives of your prospects while positioning yourself as the expert who can take them the rest of the way.


Consider Multichannel Promotion: Making offers in your episodes to get leads from a podcast is an effective strategy. But it should not stop there. Ramp up your podcast lead generation efforts by featuring your offers in other channels such as social media, your website, and your podcast show notes. The more, the merrier!
Ready to Turn Your Show into a Lead Generation Podcast?
Your podcast is a lead generation machine waiting to be activated. 
The rise of B2B podcasting and the nature of the platform makes it an ideal place to make offers that drive conversions.
Turn your branded podcast into a valuable content marketing tool by implementing some of the podcast lead generation strategies discussed in this "Podcasting Mastered" course lesson. This could be the key to taking your business to the next level.
FREE EMAIL COURSE
B2B Podcasting Mastered
Learn how to launch a revenue generating podcast for your business in just 10 minutes a day, for 2 weeks.