You're Wrong About, Sounds Like a Cult, and Stuff You Should Know are just a few examples of amazing podcasts with great names. For anyone launching a podcast, the podcast name needs to tick a lot of boxes. It has to be unique, memorable, search engine optimized, and so much more. 
A great name isn't a make-or-break moment for your podcast, but having one is the hook for many of your listeners. It's the first thing an audience will first learn about your podcast, so it has to be good. No pressure! 
Let's first take a closer look at all the elements that will help you create the perfect fit podcasting name. Here are all the details you need to nail your podcast's name on the head.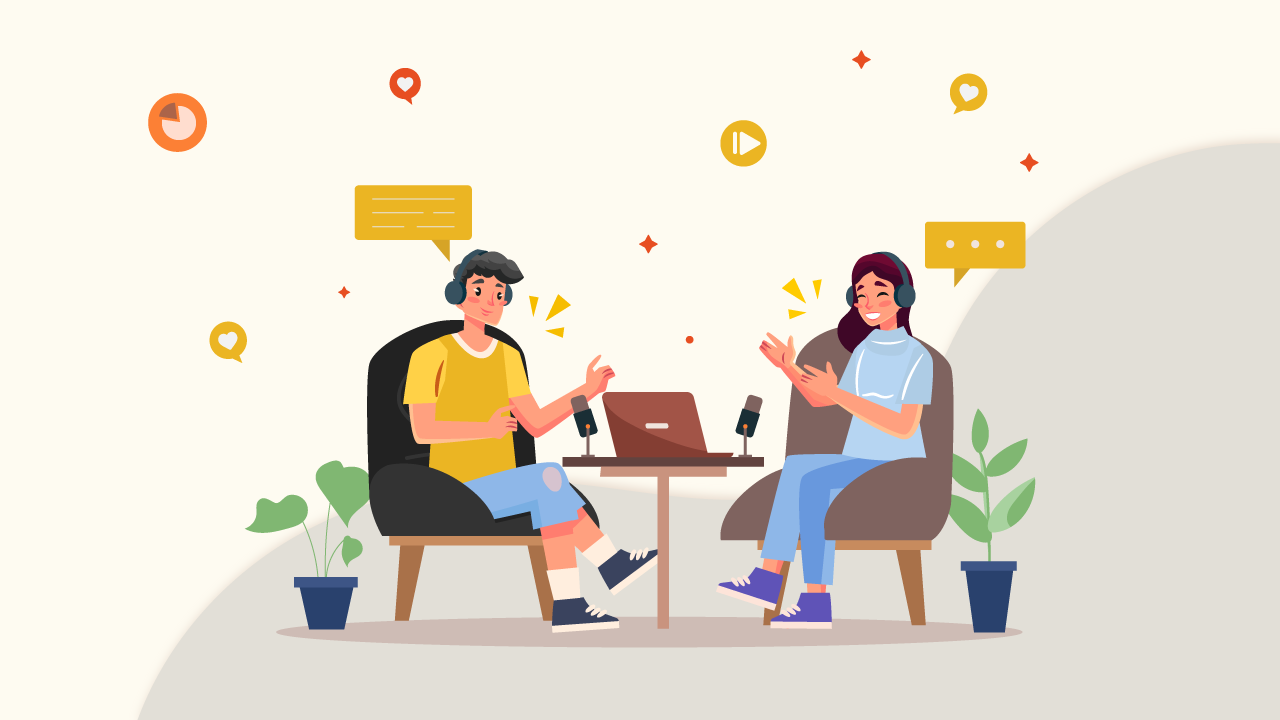 Tap into your creativity and brainstorm as many ideas as possible. Grabbing a pen and paper and letting your mind wander with name ideas is a great place to start.
Creating a great name for your podcast is an important part of a successful podcast, so give yourself some time to work on it. Here are some questions you can ask yourself to create the perfect name for your podcast.
Who are you speaking to? 
Consider your audience, who you are speaking to, and what they expect from your podcast. Your title should reflect your show and who you're talking to.
What tone and voice are you using?
Don't forget to consider the tone of your show's name. The name of your podcast is like a taste test and needs to help people understand the vibe of your show.
"The Glorious Mess" is a podcast all about the highs and lows of parenting and family, even though it doesn't use the word "parent," "kids," or "family" to do so. 
How can I add my personality?
Your podcast should have a sprinkle of your personality, so research other podcasts to find out what you find annoying and what you think is clever and conveys the meaning of the content. You can use the research to narrow your ideas to achieve a great podcast name. 
Feeling completely stuck? Write down a descriptive list of words for your podcast that reflects your show's characteristics, tone, and voice.
Phrases, puns, and wordplay are commonly used in podcast names, making great show names. Idioms and synonyms are other sources of inspiration. Hop onto a few idiom websites or thesaurus.com. 
If you are running low on ideas, search for books in your niche to get some ideas on names. You can get some inspiration and jump-start your brainstorming.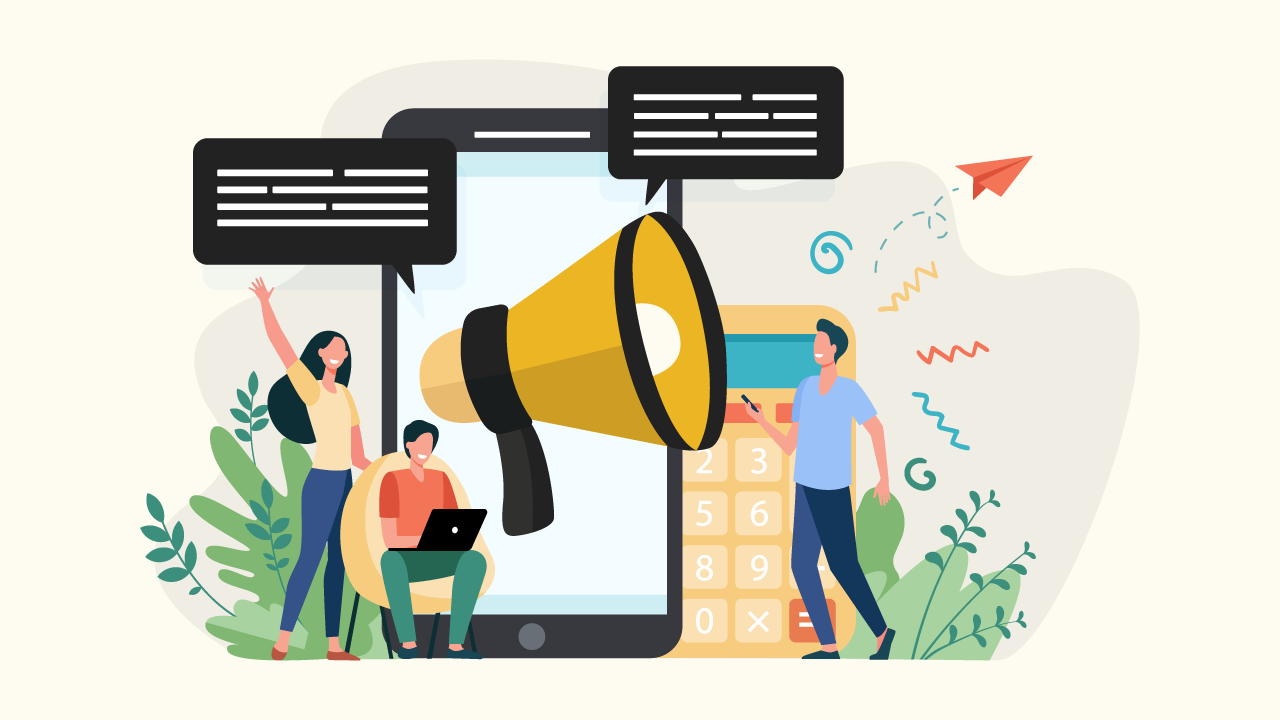 A podcast name shouldn't confuse audiences about what they're looking for but rather depict their search in a few short words. Making it short and sweet is one of the best ways to grab listeners' attention.
Once you've settled on a possible name, try saying it aloud a few times. Word of mouth is one of the best marketing tools, and you want your audience to be able to talk about your podcast without gargling words to describe the name.
Incorporating SEO Keywords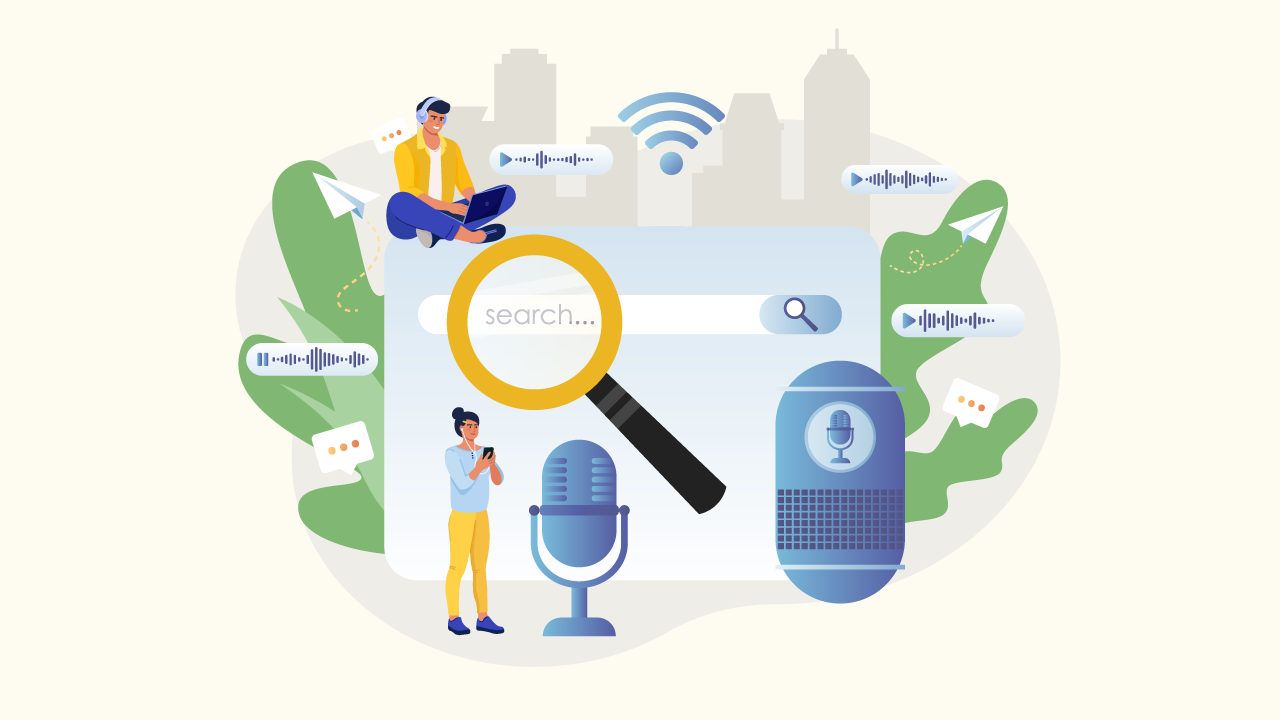 Keeping things consistent across your brand makes sense if your podcast is an extension of your blog, business, or website. If your brand's name translates into a podcast well, use it!
But if you are starting a podcast from scratch, SEO keywords are something that you need to consider in your podcast's name.
Podcast listening apps, like Spotify and Apple Podcasts, are search engines. Using keywords in your podcast's title will help listeners find the podcast when searching in your niche.
But finding your podcast is just the first step for listeners; your podcast needs to stand out and catch their attention. Unless your keywords are attention-grabbing, they can get in the way of a great name.
There are plenty of places to optimize your show without adding keywords to the title of your podcast. Additionally, Apple Podcasts has been cracking down on keyword stuffing in the title of your podcasts, so only incorporate keywords that flow with your podcast name. The Mom Hour is a great example of a keyword-optimized name for parenting with the word "Mom," without stuffing the title.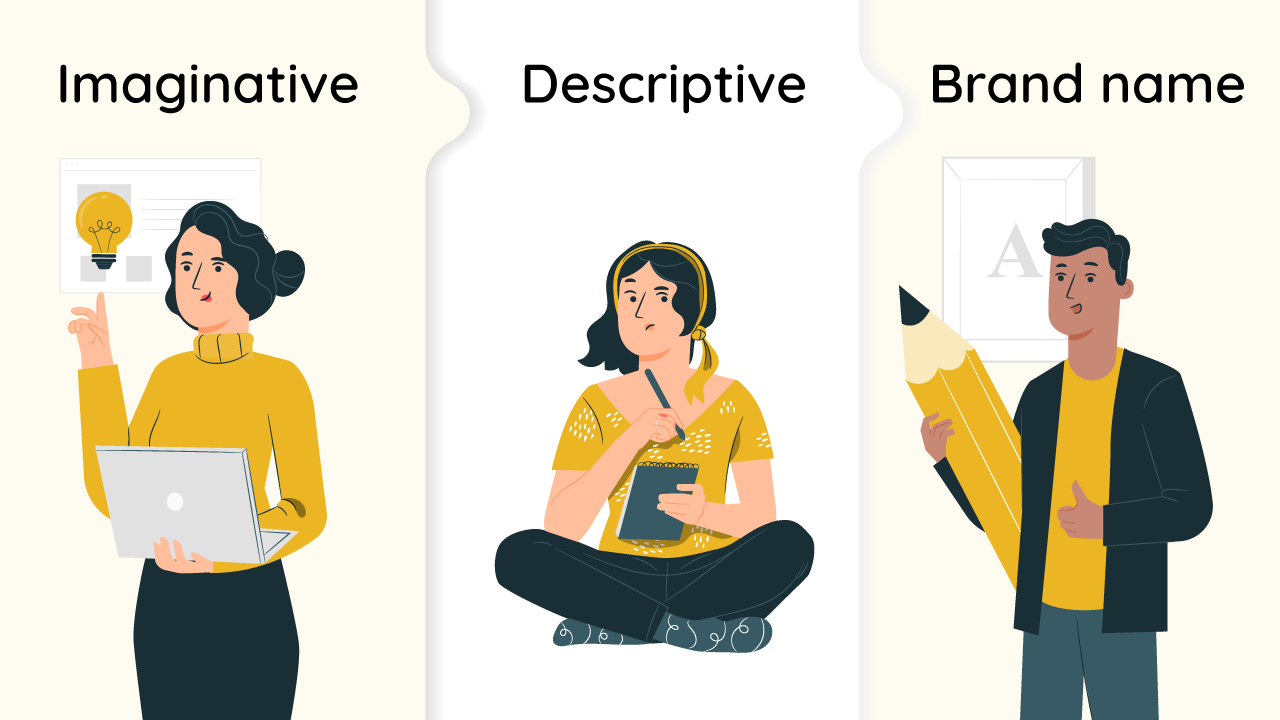 Here is a list of some naming options that can help you brainstorm a great name for your podcast. Let's take a closer look. 
1. Imaginative
You could embrace something unique and imaginative to give your podcast a name, like Cocaine & Rhinestones, a podcast about country music history. 
2. Descriptive
A descriptive name makes your podcast immediately identifiable to your target audience and could make it easier for it to perform better in searches. How Did This Get Made? is an excellent example. The show's hosts talk about how the worst movies got made. 
3. Use Your Name/Brand 
Podcasts named after the host typically have an audience before they start their podcast. For example, The Michelle Obama Podcast is named after its famous host, Michelle Obama.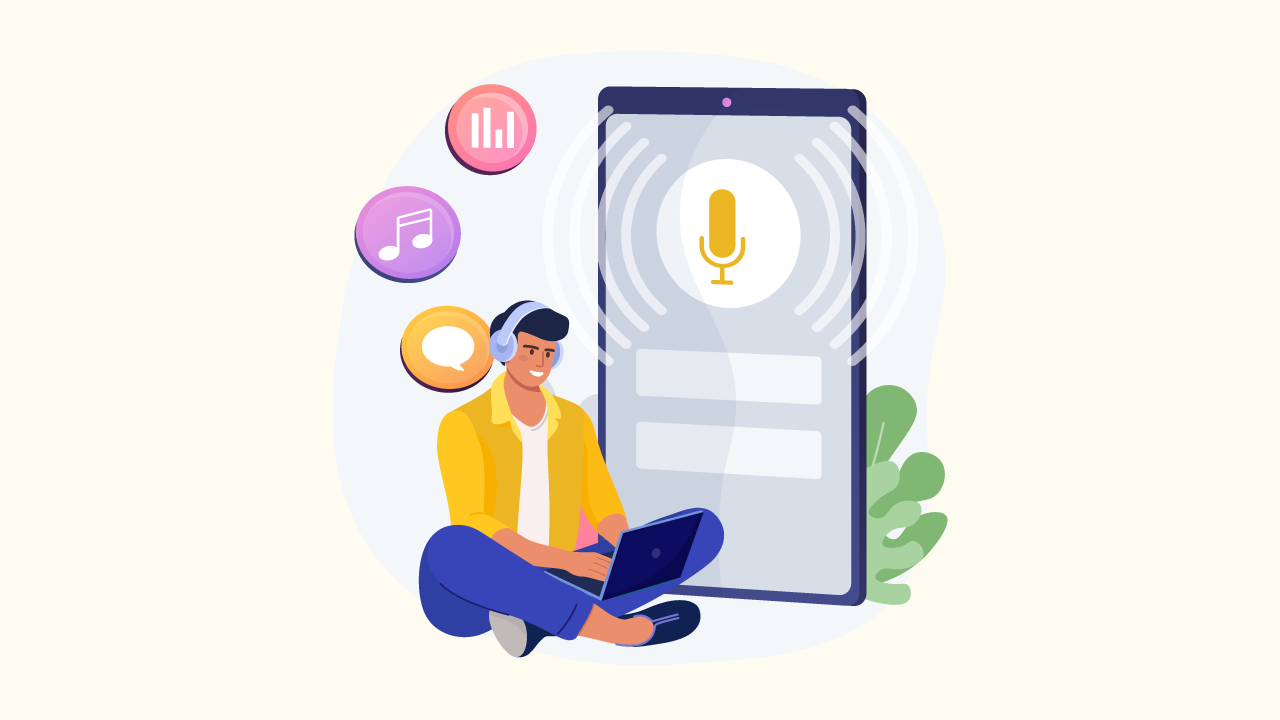 Once you've narrowed down some potential names, you must check the details.
Start by checking that a domain name is available for your podcast. If you can't get the URL for your podcast name, it may be a good idea to begin working on another name. A website will help your podcast rank on Google. Don't forget to check for available social media handles too. 
A quick search in your favorite podcast app or a Google search will show you exactly where you stand on the uniqueness of your podcast name. If you find someone with a pre-existing podcast from 2007 using the name you want, you could get in touch with the creators and find out their thoughts on giving or selling their old podcast's name to you. Otherwise, it's back to the drawing board! 
Naming a podcast can make you feel like you're jumping through hoops, but you won't need to give it a second thought once you have landed on the perfect name. 
Use all the inspiration you can find, like a podcast name generator, if you're feeling stuck. You're perfect podcasting name is just a brainstorming session away!